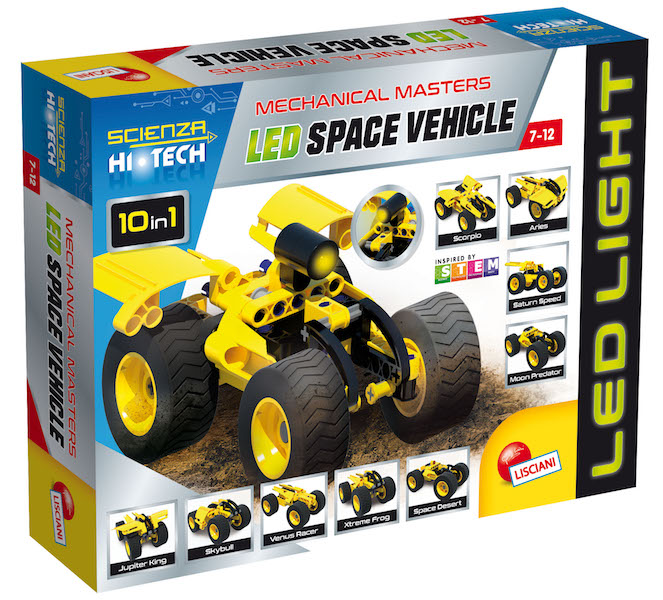 The pandemic and lockdown has led to a lot of discussion about how to help children "catch up" on the schooling they missed. What is perhaps far more important is to make children feel safe and loved and to find enjoyment in life. Especially in play activities.
This is where educational toys can play their part. Toys and Bears have a range of such toys and we looked at the Science Stem Technics 10 in 1 Led Space Vehicle. This is a modular construction kit which contains everything you need to build ten original vehicles equipped with LED lights. The kit also includes a 108 piece puzzle.
Priced at £19.99 this kit offers excellent value for money as it introduces the concepts of technology and computer science you children aged from seven to 14. Younger children will obviously need more adult help.
Science Stem Technics 10 in 1 Led Space Vehicle will help:
improve fine motor skills,
enhance memory
aid concentration skills, and
encourage children to learn how to follow instructions.
Children relish a great sense of achievement in completing the tasks and meeting objectives but most of all they will be having fun and enjoying the vehicles they have constructed.
Available from Toys and Bears.