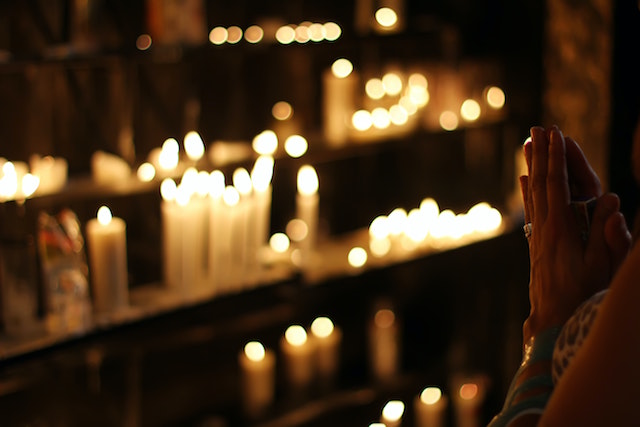 It's more important than ever for parents to instil the values of tolerance and respect in their children. Teaching your children about different religions not only teaches them to be more accepting of others, but it can also help create curiosity.
We live in a world where differences in cultures and religions seem to divide communities and this pattern is only likely to continue unless we teach our children how to accept others. Keep reading below to find out about some simple ways you can help your children learn about different religions.
1.
Religious TV Channels

Most children love watching TV, so what better way to teach your children about different religions that letting them watch religious TV channels? There are some brilliant choices available depending on the religion you are learning. For example, the Islam Channel is a brilliant Muslim kids' TV channel. This channel has been broadcasting from its home in London since 2004. The Islam channel broadcasts a wide range of programmes including:
Children's TV programmes
Current affairs programmes
Entertainment shows
Religious shows
Children can learn about different religions by watching these shows. Not only are the shows enjoyable and entertaining for children, but they are also informative. In fact, they're that good your children may not realise they're learning!
2.
Books

There are lots of amazing books available that teach children about different religions. For younger children why not find a suitable story book or picture book that you can share together? Or, if you want to teach your older children about different religions and cultures, why not look for a more factual book? Children learn in different ways, so choose books that they will be interested in.
3.
Celebrate Different Religious Events

Another brilliant way to get your kids interested in different religions is to celebrate the different religious days with them. Why not work with your children to produce a calendar of all of the different religious days throughout the year? Once your calendar is complete, you should choose one or two of the special days from each religion to celebrate.

Before the day arrives, find out as much information about how the special day is usually celebrated, eg, whether special clothes are worn, what traditions take place, and whether people eat certain foods. Kids learn best when they're involved in an activity, so this is a brilliant way to teach your children.
4.
Visit Places of Worship

In order for your children to learn first hand about different religions, it's a good idea to take them to the different places of worship. Before attending, you will need to find out the rules of the building; for example, in some holy buildings you'll be expected to take your shoes off before entering. You will also need to find out when you can attend. Contact the place of worship before planning your trip to find out this information.
5.
Online

No matter what you're trying to teach your children, you'll be able to find the information and resources you need online. Technology has changed a huge amount over the last few years. Not so long ago we used to have to search through encyclopaedias in order to learn new things. Thankfully, this is no longer the case. We can now search for information and resources online. There are lots of amazing resources online that will help you to teach your child about different religions.

Teaching your children about different religions is now more important than ever. We want our children to grow up to respect and be tolerant of others, their opinions and their cultures. How will you choose to teach your kids about different religions?