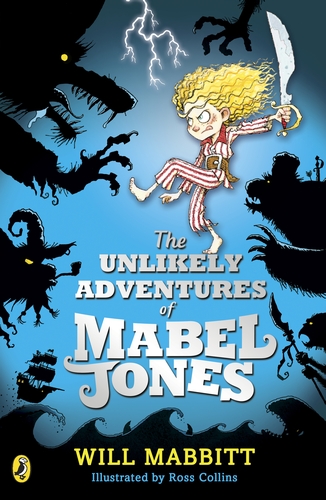 In The Unlikely Adventures of Mabel Jones the epinonymous heroine is an unwilling pirate. Snatched up from her bed by a dastardly crew of animal pirates (on account of her performing a certain "deed" involving a finger and a nostril) and catapulted into a life of piracy on the high seas, Jones holds her own against a more than unusual crew, evil enemies and uncharted waters.
Will Mabbitt's debut children's book is rich with icky imagery – missing limbs, slavering chops and that life-changing nose-picking – and places a strong and fearless female character right at the heart of the story.
Pippa, aged seven, especially enjoyed reading the bold sections of the text – which is chock full of ACTION and NOISE – as well as the beautifully vile illustrations by Ross Collins.
If your children like their books to contain grungy pirates, greasy poles of certain death, milk-drinking contests, buried treasure, and long-held grudges, The Unlikely Adventures of Mabel Jones could be for you.
PWT rating: ♥♥♥♥♥
The Unlikely Adventures of Mabel Jones
is avialable from Amazon.