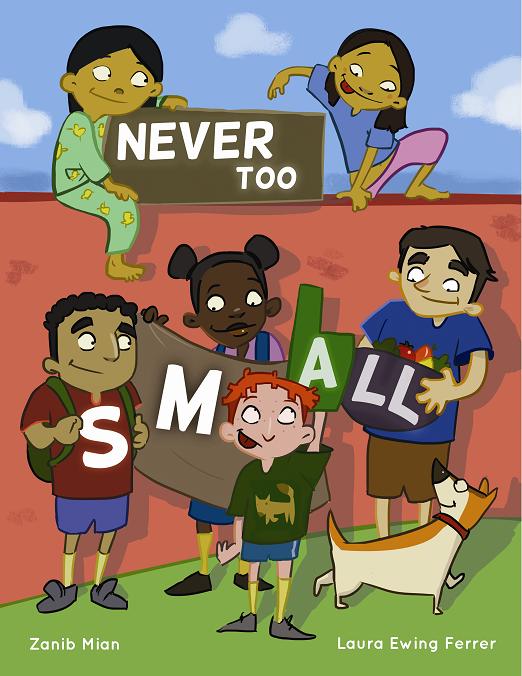 Being too small. afraid of the dark, worried about new foods, fear of heights, frightened of not being collected from school, fear of spiders – these are the scary thoughts of the young characters in Zanib Mian's enchanting book, Never Too Small. published by Sweet Apple Publishers.
Each of the children receives a letter from a friend or family member "to make her feel good, to make her feel better". An uncle reassures his nephew about 'tasty new foods"; a father will be there to make sure his daughter doesn't fall from a high climbing frame; a brother will watch over his sister during the night.
All these problems a familiar – and the resolutions are simple and empowering for the child. Never Too Small is a great book for children just starting school.
Written in rhyme with enough repetition to engage young children Never Too Small embraces the little worries children have and shoos them away.

Never Too Small was an unexpected pleasure to read and has been delightfully illustrated by Laura Ewing Ferrer. Apart from depicting the narrative, the illustrations also provide prompts for dialogue between the reader and child.
Harriet, who is just about to start school, loved it.
PWT rating: ♥♥♥♥♥
Never Too Small
by Zanib Mian and illustrated by Laura Ewing Ferrer is published on 12 September and available to pre-order from Amazon now.