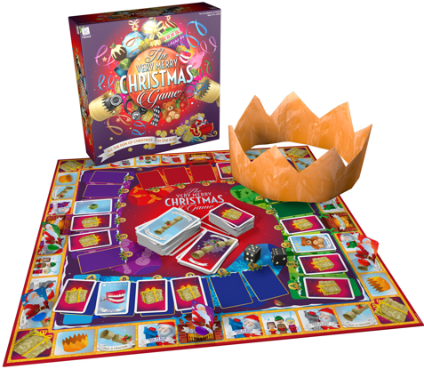 Personally I love board games at any time of the year but with long winter evenings ahead, a game with a seasonal flavour goes down well.
This Christmas, Rascals brings to you the ultimate Christmas game that makes sure you'll get stockings full of presents with the brand new The Very Merry Christmas Game.
It is suggested that the game is suitable for ages eight and above and for two to four players or teams. However if you are playing in teams there is no reason why slightly younger members of the family can't be included.
The Very Merry Christmas Game brings everyone together to compete for the most exciting set of gifts to fill their stockings. Be warned though as the presents can be really nice or really naff like a set of false teeth and you may not find out what you have been given until the end of the game.
You can use the Cracker Cards (42 included) to steal a better present from someone else's stocking – you can even use real crackers if you have them – and be prepared if you land on the Carol Singers space as you'll have to sing your favourite festive song to avoid losing one of your own prezzies!
Scheme your way to the best presents in the game but watch out for the two dreaded sprout cards as they could have a bad effect on you!
You get all the fun of Christmas in this one box. The Very Merry Christmas Game is set to become a family favourite every year!
PWT rating: ♥♥♥♥♥
Rascals R9006 The Very Merry Christmas Game
is available from Amazon and Debenhams.