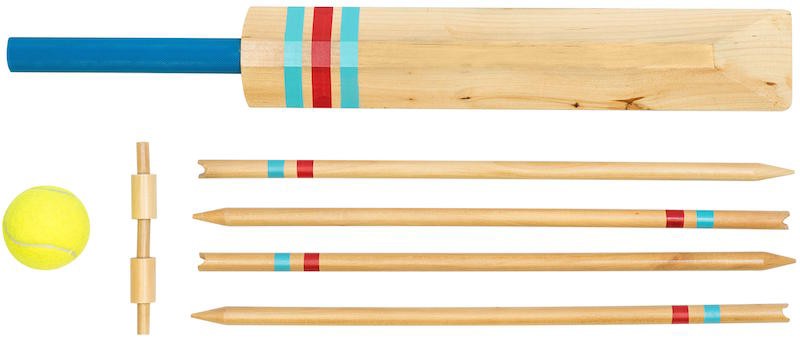 It was the perfect day for a picnic (which also consisted of a jar of Marmite and a spoon, at my daughter's request!). The sun was shining and we arrived at the (very packed) park to eat and play cricket, with one of my daughter's friends in tow.
The girls inhaled their food due to the excitement of playing cricket for the first time. They tried independently to set it up following the instructions, but, as complete novices, this required a lot of direction from us.
Once ready, the girls took it in turns to bat and bowl. The bat was solid and decent quality but the stumps were a bit weak. They bent easily once in the ground.
To make it portable for outings etc, it might have been useful if the box had a handle as it's quite cumbersome and doesn't fit easily into any bag.
All in all a good game
PWT rating: ♥♥♥♥♥
The Cricket Set and other outdoor games are available from Halfords.