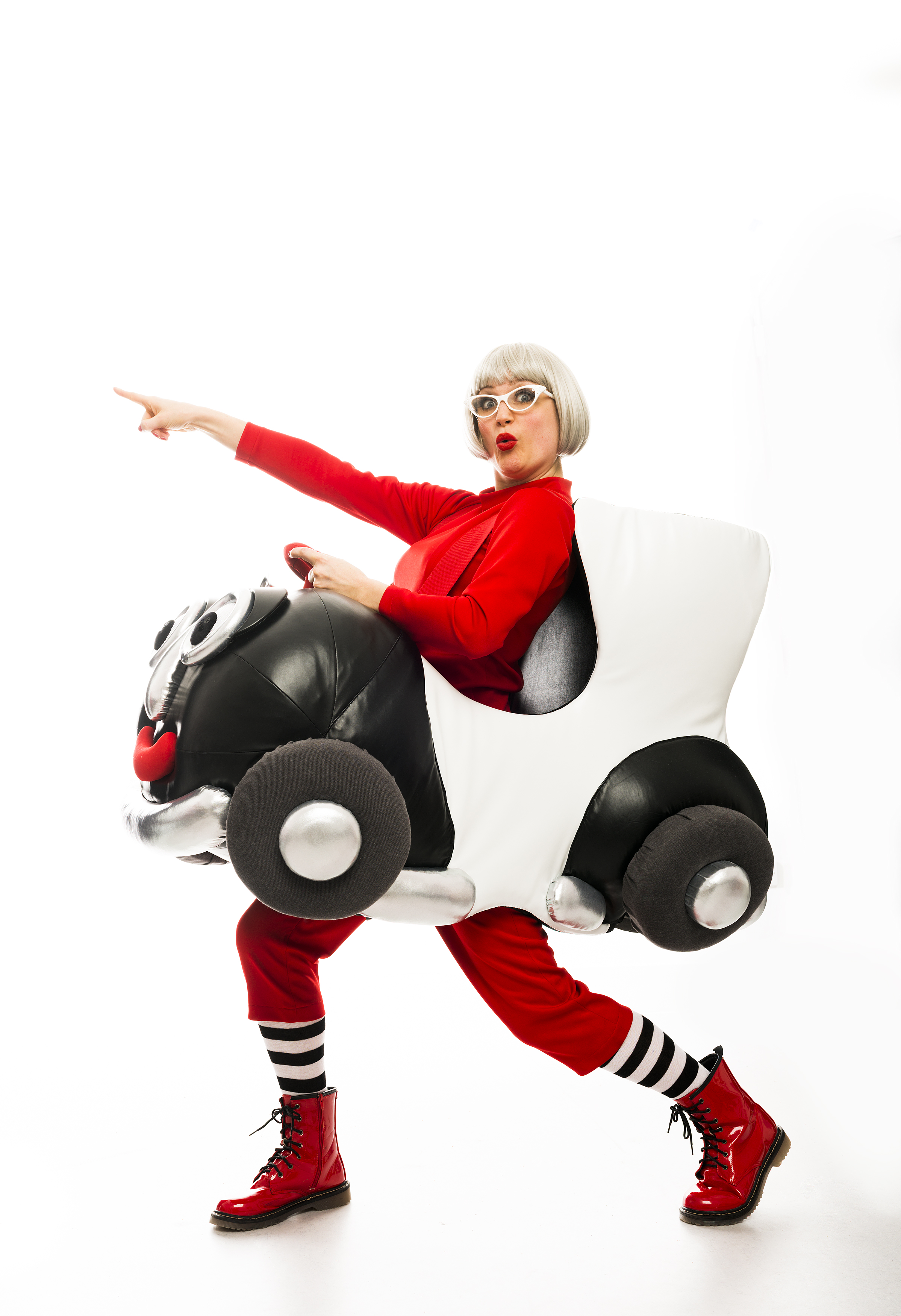 There was an Old Woman is an interactive, promenade performance for children aged three to five. It was perfect for Harriet who will be five in April but children younger than three sometimes found it difficult and needed help from adults.
There is a problem with shoes. They keep getting mixed up. Everyone is wearing odd shoes. What is going on? Lots of fun to be had with children helping to find matching shoes with the cast – Lewis Floyd Henry with his unique one-man brand of blues-rock makes his theatre debut alongside Griff Fender, Ellie Griffiths and Susannah Austin – interacting with the children. There's lots of fun and ad-libbing heightened by the arrival of the Old Woman Who Lived in the Shoe in her car with a boot full of shoes. She's lost and needs to get home to her babies and so follows the sensory journey with movement and dance and more jokes.
There was an Old Woman is written by Tim Webb with costumes and design by Claire de Loon. Musical Director, Max Reinhardt has co-composed the music with Lewis Floyd Henry, who also sings and performs on guitar and drums.
The performance lasts for one hour and is a perfect theatrical experience for young children.
PWT rating: ♥♥♥♥♥
You can see There was an Old Woman at Spirit Level at Royal Festival Hall until 4 January 2015, at 11.00 and 14.00 (no performances on 25, 26 December and 1 January).
There was an Old Woman is on tour in 2015:
Warwick Arts Centre week commencing 12 January
Clwyd Theatr Cymru weeks commencing 19 & 26 January
Gulbenkian Theatre, Canterbury week commencing 2 February
Chichester Festival Theatre week commencing 9 February