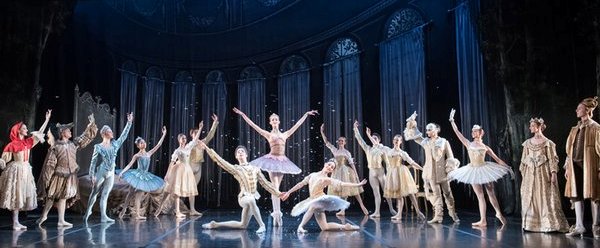 This is the fifth ballet Harriet and I have seen from the My First Ballet seasons with dancers from the English National Ballet School. Each of the ballets has been a joy to watch with young children.
This time the narrator was an older version of Aurora (Saskia Portway who also co-wrote the story) who tells the tale of Carabosse's curse at he baptism and how the Lilac Fairy modified it to mean she wouldn't die but would sleep for one hundred years until she was awoken by true love's kiss.
Harriet like the way to story began with Aurora knitting and pricking her finger with a needle, but reassuring the audience she wouldn't fall into a deep sleep.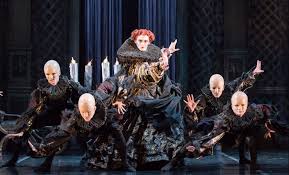 Although the story of Sleeping Beauty is well known, having a narrator facilitates the understanding of young ballet goers and the performers also use Widget signs to make the ballet more accessible to children with learning difficulties and disabilities.
Harriet liked the Vitality Fairy most and, of course, Aurora although she was a bit disappointed that there was no "real wedding" at the end. The dancing was good and I don't think Harriet was the only child singing along to the music for "Once upon a Dream". Harriet now attends ballet lessons and predictably came out of the theatre dancing.
One must also congratulate the front of house staff (most of whom were wearing pink flashing crowns) who were utterly charming and helpful especially to those families who had buggies with them.
Tamara Rojo CBE is once again the Artistic Director with Samira Saidi Director of Dance and George Williamson as choreographer.
PWT rating: ♥♥♥♥♥
My First Ballet: Sleeping Beauty is on at The Peacock Theatre in London until 2 April and then goes on tour.