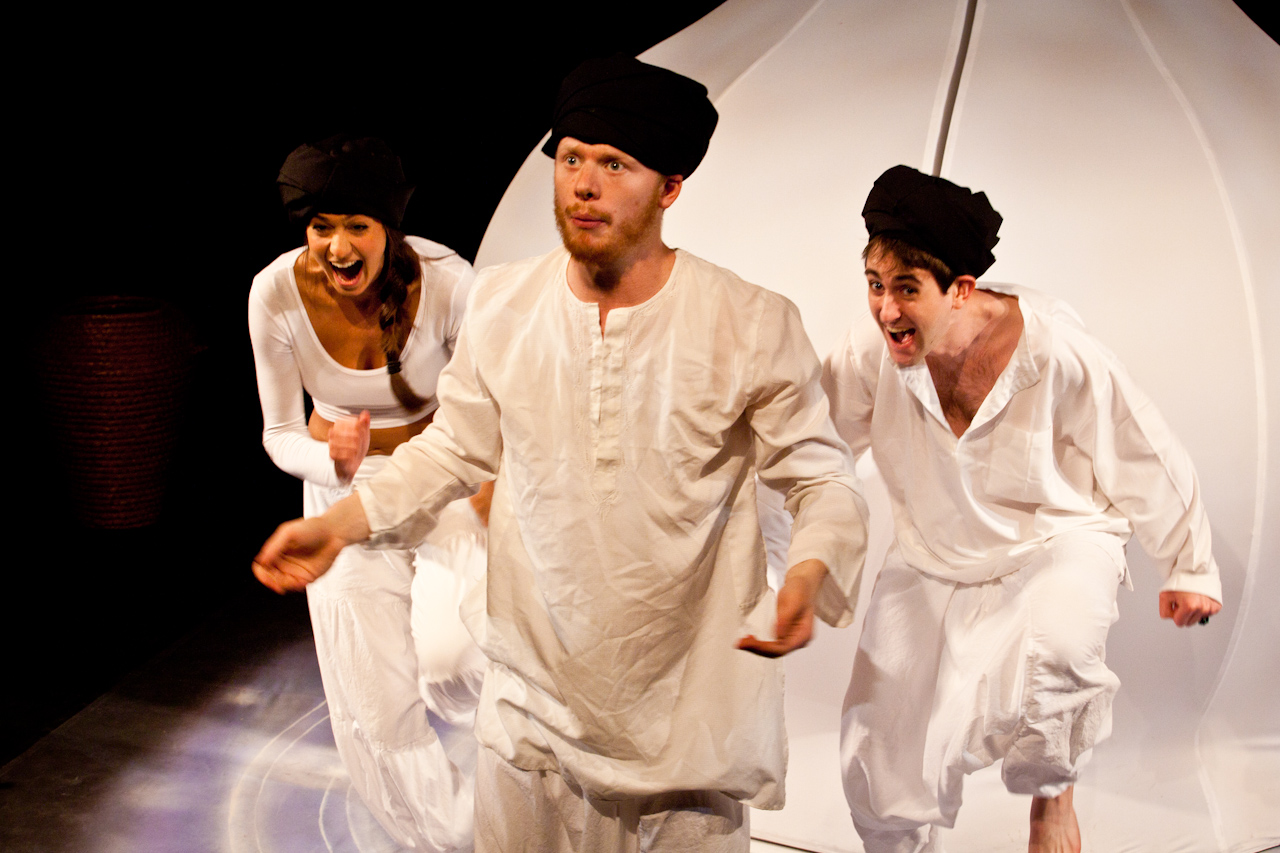 It seems to me that children's theatre just gets better all the time. The range of performances available to younger theatre-goers improves and extends and gone are the days when it was just a rather off-colour pantomine at Christmas.
We went to see Arabian Nights at the Omnibus Theatre in Clapham. From the very first moment of entering the auditorium, the audience is captivated by the snoozing character on stage who then wakes up and involves you in his theatrical antics. The magic had begun.
In Arabian Nights, Sheherazade marries the king but in order not to go the way of his previous wives (he puts them to death after one night) she begins to tell him stories to prolong her life. So we see Ali Baba's encounter with the 40 thieves, Aladdin's magical lantern and The Little Beggar – my particular favourite.
With a minimum of props the cast of three – Yasmin Goodwin, William Forde and Luke Pitman – act out all the parts in the stories with great ingenuity and talent. It is an exhilarating experience. The chuckles from the children in the audience – as well as the grown-ups – bore witness to the fact that this is a masterful and exciting production.
PWT rating: ♥♥♥♥♥
Adapted by Adam Forde, directed by Julia Black and Adam Forde, and with music by David Perkins, this production of Arabian Nights is currently on tour until 30 May 2015.