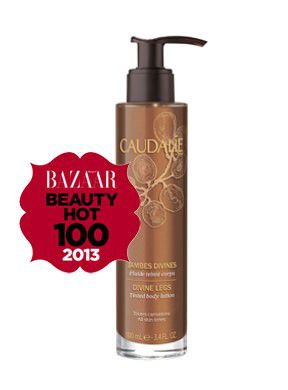 I love the summer and the sun but am well aware of the dangers of sun damage on one's skin. So I usually use a fake tan. Just recently Caudalie Divine Legs tinted body lotion won the 2014 CEW Beauty Awards "Best Insiders' Choice" and I was keen to try it out for myself.
Caudalie Divine Legs tinted body lotion should be used on clean, dry skin and for good measure exfoliate first. This is really simple to apply and gives a perfect glow to winter-white legs (actually I used it on my arms as well). It dries really quickly and is suitable for all skin types. At the end of the day it is easy to wash off and 92.8 per cent of the ingredients are natural and not tested on animals.
Excellent product and heartily recommended.
PWT rating: ♥♥♥♥♥
Caudalie Divine Legs Tinted Body Lotion 100ml
is available from Amazon.