Seek Intervention Early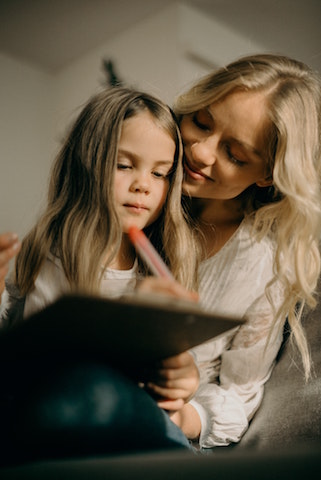 Children with autism may have issues with communication, social, emotional and cognitive skills. Some of the key signs and symptoms that a child could be autistic include avoiding eye contact, no interest in interacting with others, difficulty learning, failing to respond when someone calls his or her name, delayed speech, repetitive movement, poor coordination, and irregular eating habits among others. If you notice any signs or have some concerns about your child's development or behaviour, talk to a medical professional immediately.
According to a publication by the Center for Disease Control and Prevention, parents should seek help early for early intervention services. The services help children from birth to three years, focusing on therapy that will help them gain essential skills. Thus, ask for an evaluation immediately if you notice something different and, if the diagnosis is confirmed, start a treatment plan immediately.
Use Online Resources to Teach Your Child New Skills
There is no doubt that a reputable therapist can do a good job in helping your child, but getting involved as a parent is essential to propel their growth. Look up guides that can impact your child's behaviour positively and help them to learn new skills, especially those that are pretty tough for autistic children. For instance, potty training any child is a big task. For a child with autism potty training can be more challenging because they may not be able to communicate their needs, or they may even find it hard to relax on the toilet seat.
When the time for training comes, instead of focusing on the challenges, look up guides that can help you get through the process easily. This potty training guide by Autism Parenting Magazine is an example of a guide with tips on how to train your child to use the potty when they show signs that they are ready. Autism Parenting Magazine publishes content and information to help parents make more informed decisions.
Be Involved in the Treatment Strategy
No two autism cases are the same, and this is why there is no one size fits all treatment for autism. The plan should be structured to the individual. When you see a specialist, make sure you ask about different treatment strategies. Know exactly how the plan will address your child's need. If you are not satisfied with the answers, seek another opinion.
State School vs. Home School vs. Private School
You have three options when it comes to educating your child – home school, private school and public school. You should decide what will best cater for the needs of your child. The key benefit of home-schooling is that you can easily adopt a learning strategy that best fits your child's needs and one that will nurture their key strengths and talents. You can also create a good learning environment with minimal distractions.
However, it is not a viable solution for everyone. Some families may not have the resources to home school, and in some US states, home schooling is not allowed. But, where it is possible to home school, it can be a good option, especially in cases when schools in the area don't have the resources to support learning needs for a child.
For state schools, the key benefit is that there is a requirement for Individualised Education Plans. These plans focus on the child's specific needs. Private schools, on the other hand, tend to have smaller classrooms and thus the student to teacher ratio can be better. Also, you can find a school that specifically accommodates kids with autism. Evaluate the options you have available and choose the one that will work best for your child's needs and personality. If you go with a state or private school, check if they have the right resources for your child's needs. If you decide to home school, think about the activities your child can do away from home for the sake of socialisation and also development.
Before you make every decision for your child, ensure you consult with the right people and research widely as well.