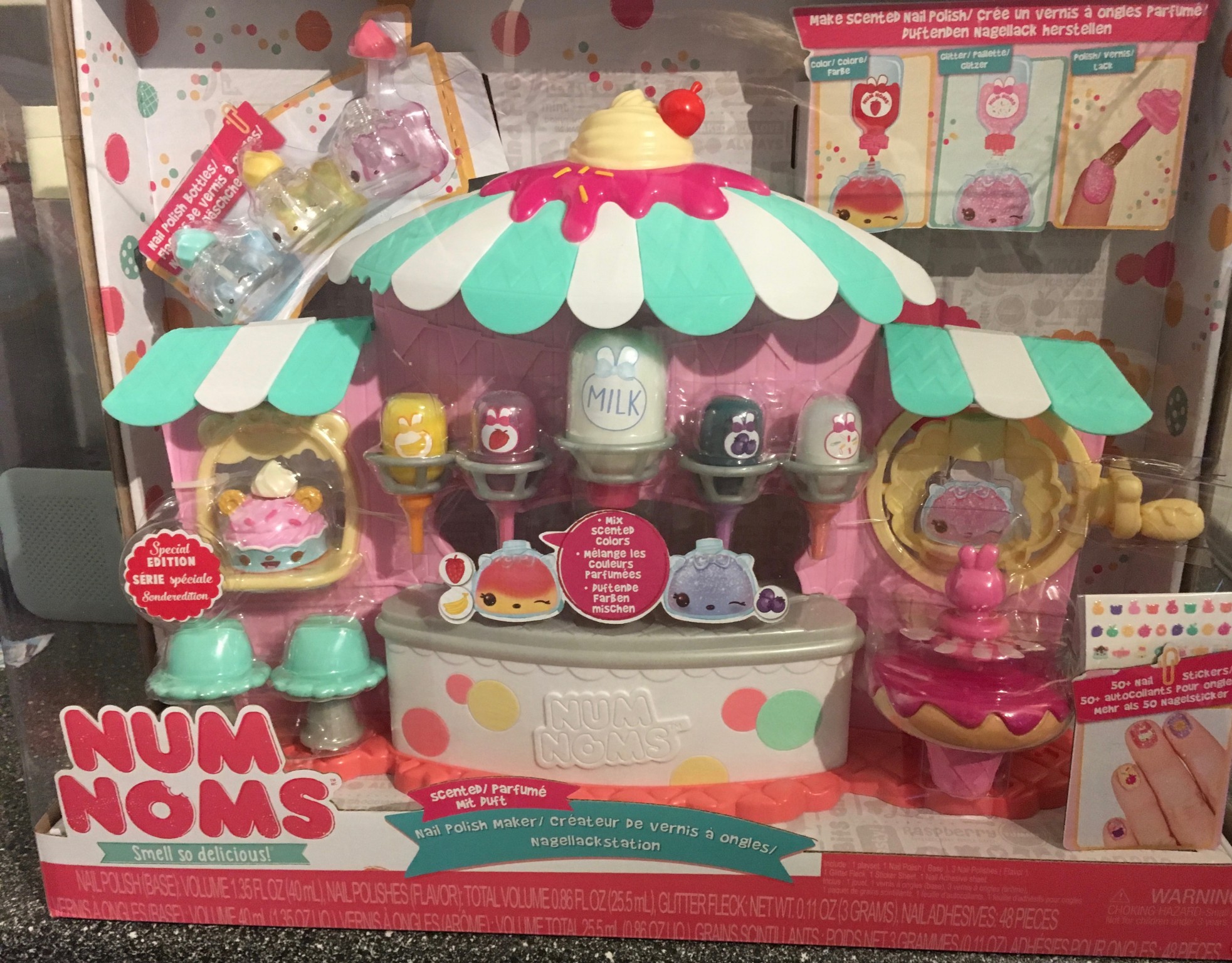 Num Noms Nail Polish Maker looks spectacular in its box and Harriet's face lit up when she saw it. Be warned it takes some time to unpack and as someone who is desperately trying to avoid one use plastic it is disappointing that toy manufacturers are not getting on board to provide more environmentally-friendly packaging. That said, out of the box the Num Noms nail bar looks cute and eye-catching for young children (recommended for ages five plus.
The set comes with a Nail Polish base (the milk), a bottle of glitter and three flavours to choose from: strawberry, blueberry and banana plus three nail polish holders with brushes. The finger stools which clip into the back of the bar are a great idea but maybe a little too close to the donut table when applying (we removed it).
The Num Noms Nail Polish Maker is fun to play with especially with a group of girls (or boys) and the idea of making your own nail varnish was definitely appealing to Harriet who loves having her nails painted. We haven't had this long enough to know how long interest would be maintained. I wonder if the nail varnish holders could be smaller and have more of them to encourage further play.
PWT rating: ♥♥♥♥♥
Num Noms Nail Polish Maker
is available from Amazon.