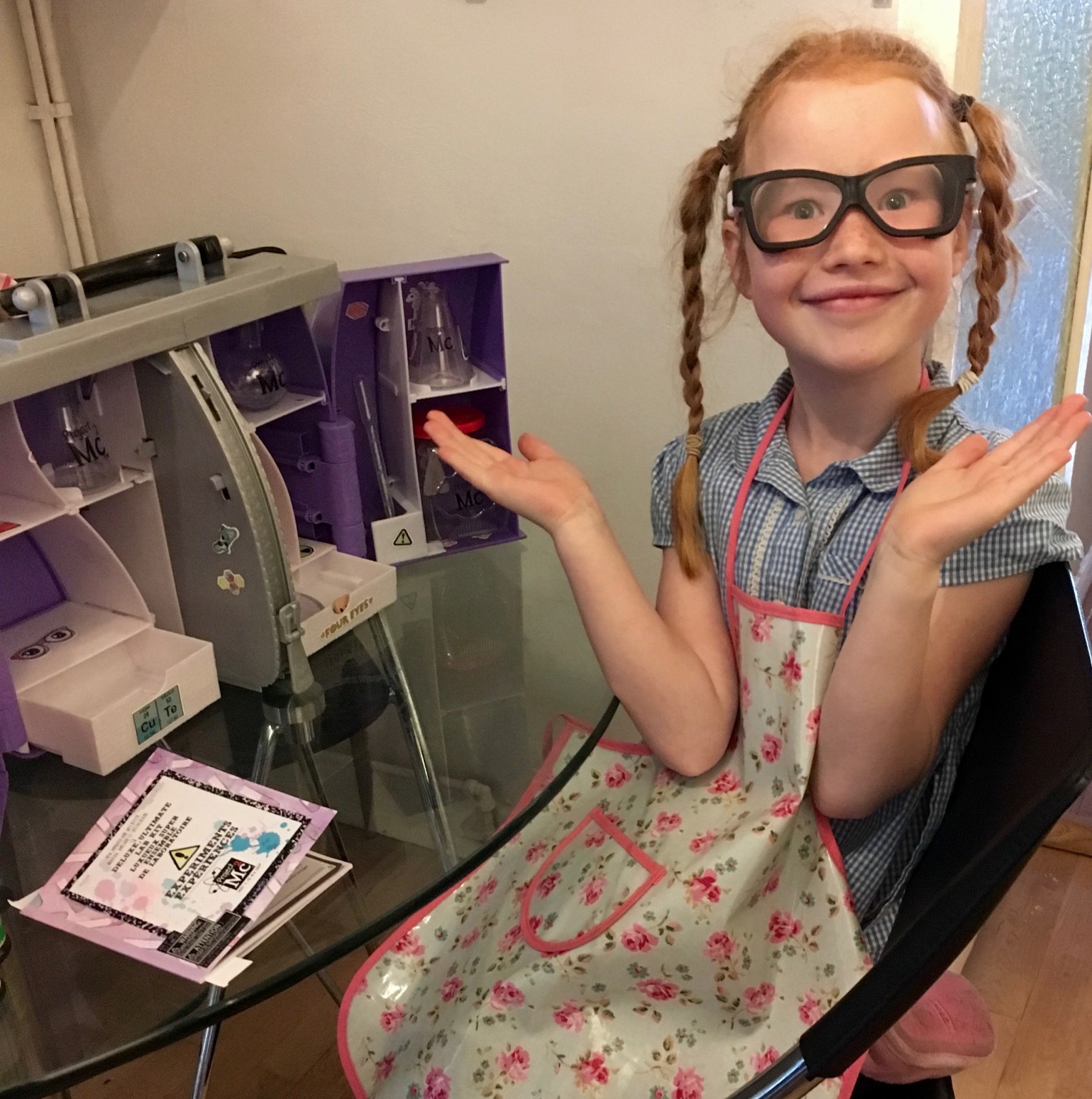 Harriet was an early fan of Project Mc² on Netflix and the spin-off dolls representing the main characters.
As you can probably deduce from the photo above, she couldn't wait to set up the Ultimate Lab Kit and start conducting the experiments. Everything about it delighted her and she soon learned names of equipment new to her like petrie dish, pipette and slides. One thing to be alerted to is that you need three batteries (AG13 button cell) for the microscope which you might not have to hand.
Project Mc² Ultimate Lab Kit includes an Activity Booklet with Experiments written in US English – there are 16 in all and most require common household ingredients but it's a good idea to look through the booklet and put any items you don't regularly stock on your next shopping list (remembering that "rubbing alcohol" is surgical spirit). When you are measuring one cup = 250ml.
Suitable for age six plus, all the experiments require some adult supervision but they are fun to do and the results are excellent.
Harriet loved it.
PWT rating: ♥♥♥♥♥
Project Mc2 546993E4C New Style Ultimate Lab Science Kit
is available from Amazon.