Organic
skin care company
Raw Gaia
has added four new productsto its distinctive range of living
skin care
products and is offering a 15 per cent discount to Parenting Without Tears members.
Raw Gaia's products are all
hand-made
through a special
low temperature
process in order to retain all the
life energy
, antioxidants, minerals, vitamins and EFAs in the ingredients. Only
100 per cent organic
, vegan and cruelty-free
ingredients
are used. Consequently
Raw Gaia's
skin care products are unusually
pure
and have outstanding
moisturising
and healing qualities.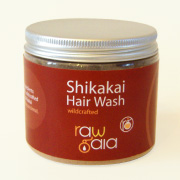 Wildcrafted Shikakai Hair Wash
Shikakai means "fruit for hair" and is a 100 per cent natural shampoo powder. It's an excellent cleanser with a low pH, that doesn't strip hair of its natural oils. Moreover, it detangles the hair and works wonders as a natural conditioner.
Sea Salts Bath Soak – Palmarosa & Chamomile
Unwind and relax with these sumptuous bath salts, made with palmarosa and chamomile, perfect to recover from a stressful day. Chamomile relaxes tired muscles while palmarosa and rosehip oils help to moisturise the skin and stimulate cell regeneration. Rose petals in almond oil add to a truly indulgent bath experience.
Sea Salts Bath Soak – Grapefruit and Lime
These luxurious bath salts will put a nice zing in your bath, leaving you energized and your skin enriched with minerals and naturally revitalised. Give yourself a special treat with this expertly crafted blend of 100 per cent organic, cold-pressed oils of pink grapefruit, lime and red carrot root, sun-dried calendula flowers and mineral-rich sea salts.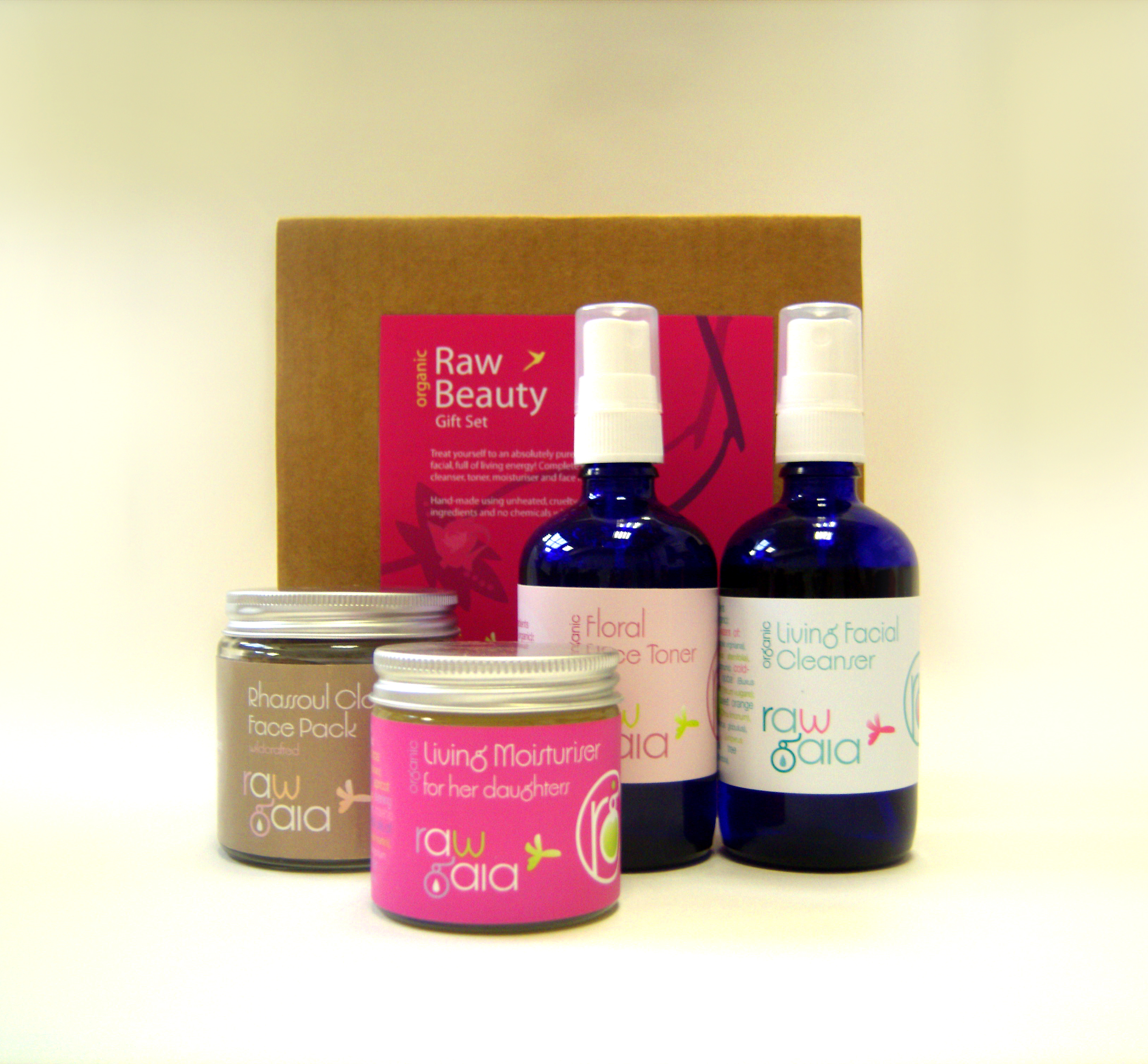 Raw Beauty Gift Set
This four-step gift set is the purest and healthiest nourishment you can give to your skin. It will leave your skin feeling and looking clean, smooth and radiant.
Contents:
For Her Daughters Living Moisturiser: a beautiful feminine cream with revitalising rosehip, evening primrose and palmarosa – 60 ml jar
Floral Face Toner: uplifting and refreshing spray that helps to tonify, balance and revitalise all types of skin. With rose otto, neroli, palmarosa, chamomile and melissa – 100 ml bottle.
Living Facial Cleanser: leaves your face wonderfully cleansed & nourished. Made with cold-pressed oils, essential oils & floral waters with outstanding anti-bacterial & nourishing properties – 100 ml bottle.
Sun-dried Rhassoul Clay: known as the King of the Clays this is a mineral rich, natural beautifier. Particularly good for drawing out excess oils and impurities, leaving the skin smooth and well nourished.
Wildcrafted Shikakai Hair Wash
£6.00/100g jar
Sea Salts Bath Soak – Palmarosa & Chamomile
£12.00/410 g jar
Sea Salts Bath Soak – Grapefruit and Lime
£12.00/410 g jar
Raw Beauty Gift Set
£47.80
All products are
available to order
from www.rawgaia.com
Discount code