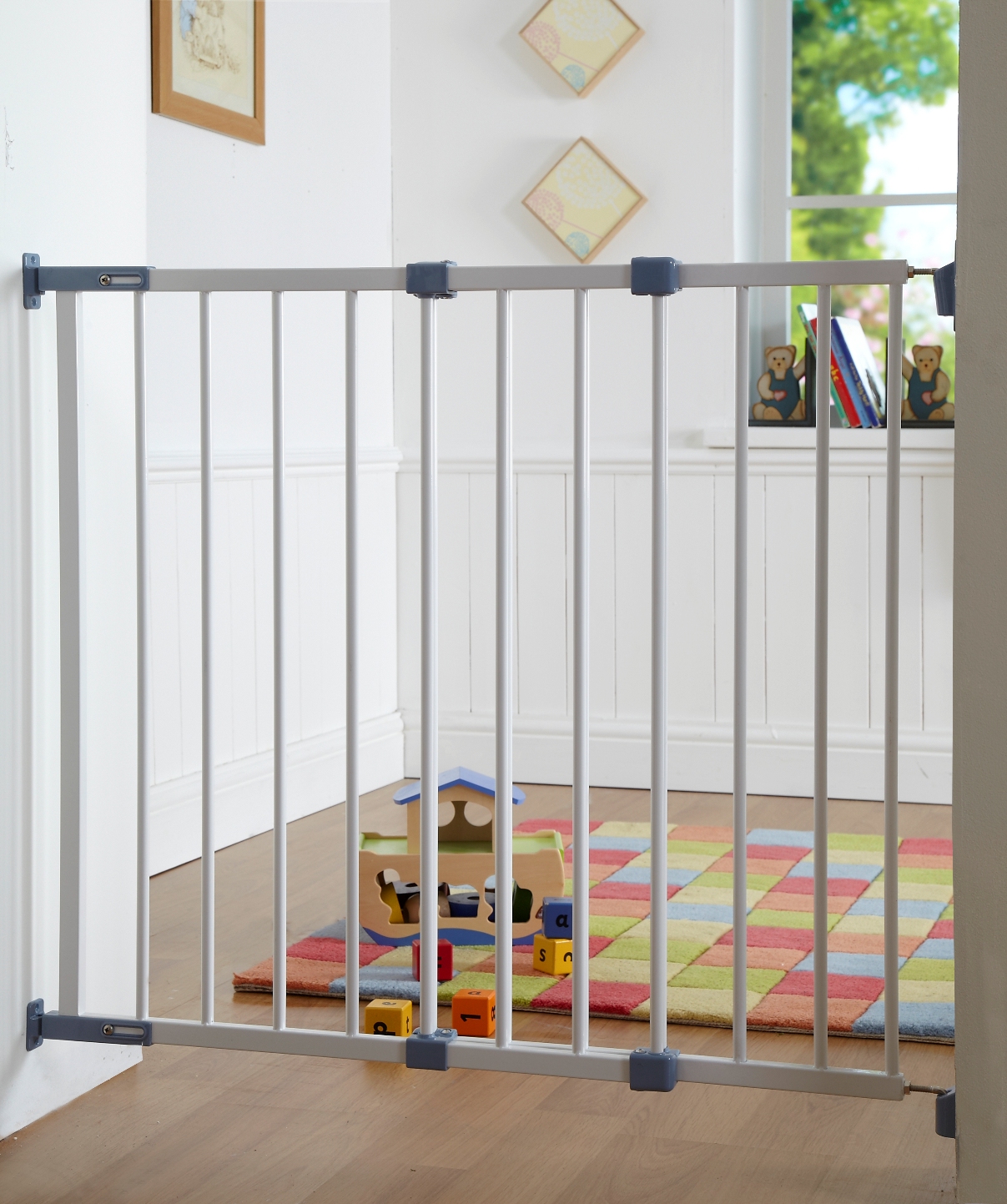 We last tested the
Tippitoes Self-Closing Safety Gate
, mainly to keep our dog from dashing out through the
catflap
in the dead of night. The
gate
had to be removed when we had
elderly friends
and
family
visit who needed to be able to use the downstairs loo.
Now that
Harriet
is moving around we also need to be able to
separate
her from the animal food.
Tippitoes Extendable Non-Trip Safety Gate
seemed to fit the bill.
As the
gate
needs to be fixed to a "sound and rigid surface", my
friend Geof
f came to do the honours. The actual gate is relatively
easy to install
but he felt that the
extendable section
in the middle was "
unnecessarily complicated
". Fortunately we didn't need to
extend
it.
Suitable for use for
children
up to the age of
24 months
, the single panel fits
sizes 62-68 cms
with
five adjustable positions
allowing an extension from
68 cm to 102 cms
. The gate
opens both ways
for ease of use.
We're
really pleased
with how the
gate
looks (but I'm still lifting my feet to "
step over"
the the non-existent base bar!).
PWT rating
:♥♥♥♥♥ is available from www.tippitoes.com
Tippitoes Extendable Non-Trip Safety Gate
is available from www.tippitoes.com