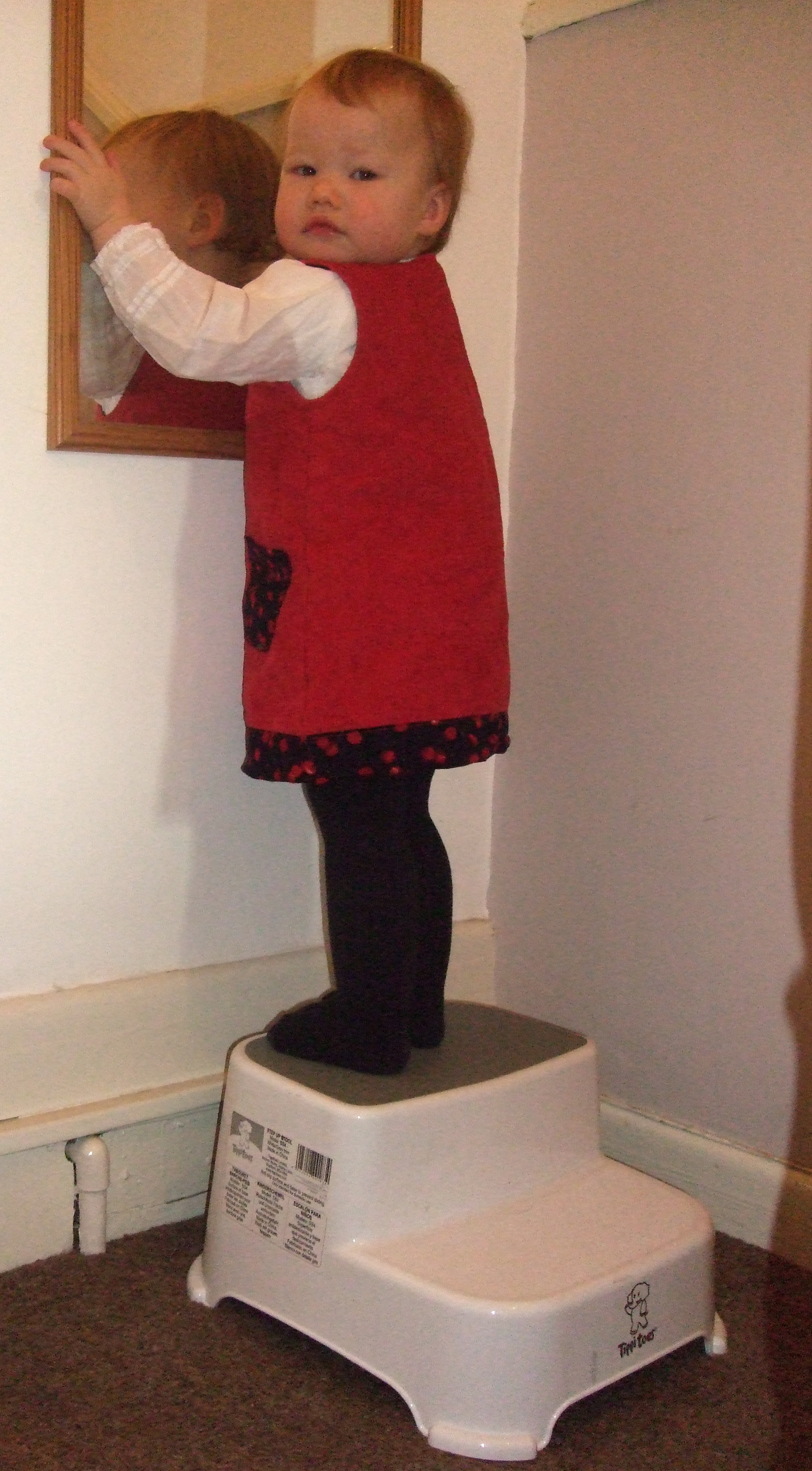 When the
Tippitoes Double Step up Stool
arrived, Harriet was enchanted! She spent about 20 minutes
stepping up and down
to peals of laughter (she now has perfectly toned calves and thighs!).
The
Double Step up Stool
is very safe, having an
anti-slip base
to prevent sliding and a large
anti-slip surface
on the top step.
It is also light enough for a
toddler
to carry. This gives a
toddler
the opportunity to reach things they want or need so one has to be prepared to do a
safety check
that there's nothing around that they
shouldn't have
.
The
double step
provides gives that extra height when
toddlers
first start
toilet training
– the next stage on Harriet's agenda!
The
white and grey
colourway means it won't clash with bathroom décor.
PWT rating
: ♥♥♥♥♥
Tippitoes Double Step up Stool
costs £12.99 available from
Tippitoes