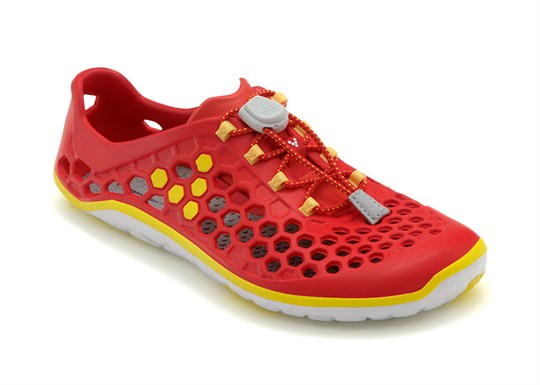 I love being barefooted and know how important being shoeless can be for the health of your feet. However there are times when you need more protection. We reviewed the children's Vivobarefoot trainers last year and I was very interested to try something similar for myself.
The Vivobarefoot Ultra II came to my attention just as I was about to for off on a PGL Family Adventure Holiday and they seemed the perfect solution to what to wear for the various activities I would be embarking on as it is a multi-terrain shoe.
Made from V-ultra EVA (100 per cent vegan) with elastic lacing which allows for a quick and personalised fit, the Vivobarefoot Ultra II is perfect for most activities and the perforated upper lets your foot breathe in style. The design combines durability, comfort and flexibility with being lightweight and ultra-thin – a completely amphibious shoe that allows you to move freely from wet to dry.
I certainly but my pair of Ultra II to the test when I wore them throughout my stay at PGL Barton Hall and found them perfect for the activities from wall-climbing to archery, cycling to getting around the site. They particularly came into their own during the raft-building activity. After making a raft we had to launch it into the lake and paddle around. Everyone had at least their feet in the lake meaning a lot of soaked trainers. My Vivobarefoot Ultra II were instantly dried and wearable whereas everyone else had to change footwear and wait for their shoes to dry out.
The only downside I found was when I was on a sandy beach and the shoe filled with sand. However I am looking forward to wearing them on our next visit to the stoney beach at Brighton.
I had the red and yellow shoes but I think the white would certainly be my preferred colourway.
PWT rating: ♥♥♥♥♥
The Ultra II comes in six colours and costs £65 available from Vivobarefoot Uk