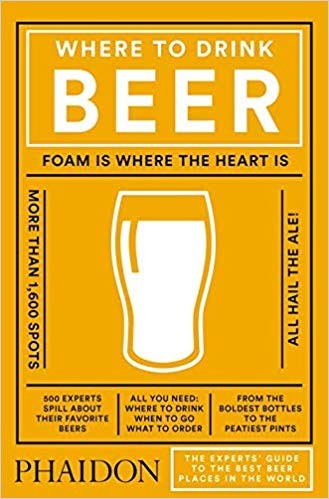 Jeppe Jarnit-Bjergso is the itinerant brewer behind the global beer company Evil Twin Brewing, which opens its first permanent brewery in Queens, New York this year and was the the beer director of Noma, Copenhagen and opened Tørst beer bar in Brooklyn so he knows a thing or two about ale. Where to Drink Beer is his unique insider's guide to the best places to drink beer and to compile this he consulter 500 of the world's most revered brewers reveal the little-known, eclectic, and surprising destinations they visit for their ultimate beer.
The book begins with the list of experts and a brief biography then the listings are categorised by area: Oceana, Asia, Europe, Africa, North America, and South America – 1,600 listings in more than 70 countries with detailed maps to keep you on the right track.
At the end of the books you can check and cross reference in the Index by Venue, Index by Recommendation Category, Index by Type, and Index by Country. Never agin will you be at a loss to find the secret and unique places to drink your beer.
The perfect present for the serious beer drinker.
PWT rating: ♥♥♥♥♥
Where to Drink Beer
by Jeppe Jarnit-Bjergso is published by Phaidon Press and is available from Amazon and book shops.