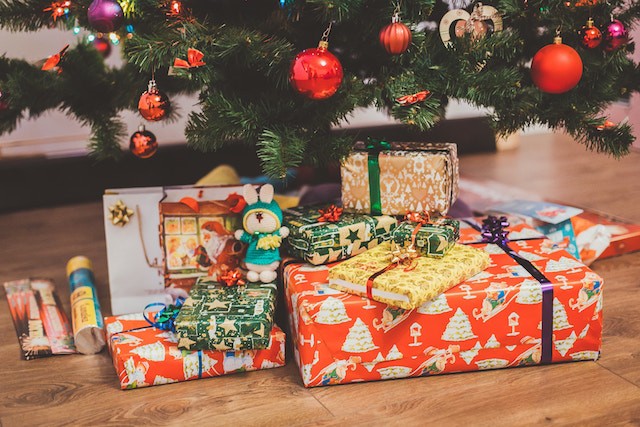 Prepare for Christmas early
In all areas of life, it pays to be prepared, and that's especially true of Christmas. The sooner you can get your Christmas preparations in order, the better. But how do you actually go about preparing for Christmas early? First of all, you'll need to establish a budget forces you to focus and ensure that you only spend money on items that will genuinely make your holidays better.
Second, you'll want to check your calendar to ensure you have time available to visit everybody you need to, including extended family.
After that, prepare a list of people who will attend your home on Christmas day. Work out how many crackers, placemats, and gifts you'll need in advance to avoid overspend. You can also look up recipes and create a menu plan that spans the Christmas break.
Finally, start thinking about present ideas. Remember, it's never too early to start buying. Many stores have sales in the run-up to Christmas, so if you see any special offers, take advantage of them immediately.
How do I prepare for Christmas in November?
November is a great time to start prepping for the holiday period. You can use the month to buy gifts, make lists, organise your pantry, write down recipes, wrap presents and write cards.
If you're feeling especially organised, you can also do things like deep clean the house and make puddings in advance. (Remember, if you're making Christmas pudding from scratch, it can take several weeks to mature).
What do you give someone for Christmas?
Here's a general rule of thumb: listen carefully to what the person you're buying for says.
For instance, suppose you know someone who loves traveling but their current suitcase is "always falling apart", buy them new luggage. The best presents are always the most thoughtful.
How much should I spend on Christmas presents?
The average UK household spends £500 per year on presents while in Germany spending is around £350, and in France less than £275.
The amount that you spend should depend on several factors. The first is how essential presents are to you and your relatives. If they're a big part of the occasion, then, by all means, splurge. If, however, Christmas is more about spending time with family and enjoying great food, then splashing out on presents won't add a great deal of enjoyment to your day.
Your overall spend also depends on your budget and whether you take advantage of special offers and sales throughout the year.
How much does the average parent spend on their child for Christmas?
Data from 2016 suggests that the average parent spends around £105 on young children at Christmas. However some parents shell out more than £300 on their children by purchasing the latest, hottest toys which is probably a little excessive. You can often find great gifts for kids for less than £50, and even as low as £20, that will keep them entertained over the holidays. Children's books are a good idea: educational and affordable.
What is a reasonable budget for Christmas?
A reasonable Christmas budget is around £400, or about 20 per cent under the average UK spend. You want to have enough money to buy your children, spouse, friends and relatives gifts while also having money left over for all the decorations, food and trimmings.
Christmas involves a lot of spending. Here, we've focused on the presents, but there are many other things that you need to buy to host an event: food, decorations, the tree, crackers, alcohol, and, sometimes, travel expenses. It all adds up.
The question of what is a reasonable budget for Christmas is, therefore, an important one. If you budget too little, you'll find yourself unable to buy all of the necessary items on your list, leaving you and your guests feeling robbed. Set the budget too high, on the other hand, and you can end up wasting money on things that don't make the big day any better.
Tips to save money on gifts this Christmas
Shop in advance for gifts, taking advantage of seasonal sales

Focus on gifts that offer quality of life improvements over luxury

Cut your other spending, such as going out for meals

Make your own cards and gifts

Make the focus of Christmas about spending time with family and friends - not getting "stuff."

Create a gift budget that you can stick with

Buy one or two great gifts and cut down on stocking-fillers