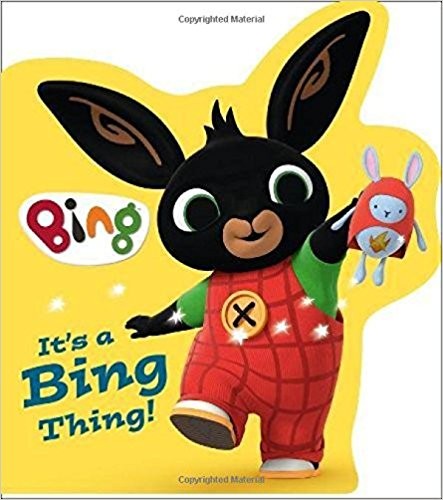 Who hasn't fallen in love with Bing and Flop – especially if you watch the award-winning show on Cbeebies and listen to the the dulcet tones of Mark Rylance as Flop. The warmth and charm of the Bing stories are captivating on screen and on the page.
It's a Bing Thing! is a shaped board book which takes the reader through the various activities Bing loves doing with glorious illustrations that your toddler will adore.
So we go from dressing up to meeting Mitten and her kittens, from picking fruit with Amma to hugs with Flop and lots more in between, there's lot to stimulate conversation in these perfect pictures.
PWT rating: ♥♥♥♥♥
It's a Bing Thing! (Bing)
is available from Amazon and book shops.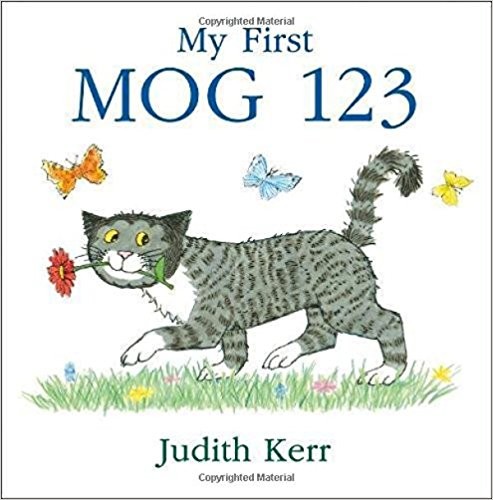 We previously reviewed My First Mog ABC and now we have its numerical counterpart My First Mog 123 by Judith Kerr, first published in 1970 and now reissued.
The numbers illustrated by Judith Kerr go from one to ten and each one depicts an area of Mog's life from the number one Mog, to the number in the family or at the V.E.T.s culmination in the number of mice in Mog's dream.
An absolute joy of a book to share with toddlers.
PWT rating: ♥♥♥♥♥
My First MOG 123
is available from Amazon and book shops.