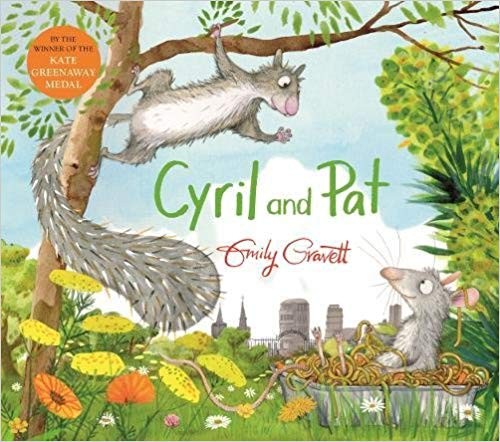 What first struck me about the book Cyril and Pat is that the two main characters may be commonplace nuisances in UK parks but are often the most popular animals with children.
My two-year-old son's favourite weekend activity is to go and spot squirrels in the park, chase pigeons and, as we live in a big city, it's inevitable we spot a rat or two. This book uses these often less favoured animals in society to create a beautiful story that explores some more tricky elements of friendship and presents these themes through an adventurous story and vivid images.
Cyril the squirrel is very lonely and comes across Pat. He has no idea that he's actually a rat – something the rest of the park views as an unsavoury animal. They have a lot of fun together enjoying experiences and feelings that many children – and even adults – can relate to. But, every animal tells Cyril that Pat "is not like you" and makes him feel like he can't be friends with him. But then he is left all alone and is very sad and scared as a result.
I won't give away the ending, but it certainly helps explain some different scenarios to children about not judging people on where they are from and the enjoyment that can be discovered through friendship.
For a lovely, light hearted and beautifully illustrated book that explores some often tricky to explain themes, I think this book is a wonderful choice for children of all ages.
PWT rating: ♥♥♥♥♥
Cyril and Pat
by Emily Gravett and published by Two Hoots is available from Amazon and book shops.