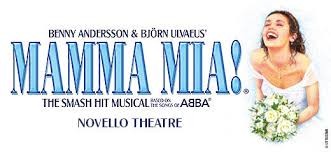 I first saw Mamma Mia! soon after it opened in London at the Prince of Edward Theatre. I must confess that I'm not a great fan of musicals, but some have stormed through my prejudices. Mamma Mia! is one of them. It was a fantastic production only marred by my pre-teen daughter forbidding me from getting up and dancing at the end!
Fast-forward a few years and she was one of the first up when we were invited to a performance at the Novello Theatre with Harriet alongside her. Although only six and a half, Harriet is a sophisticated theatre-goer as you may appreciate from some of the reviews on this website. She adored the musical. She keeps telling me about the bits she liked best. "Sophie's mummy didn't like that man and ended up marrying him!" She loved the music and the dancing and was totally enthralled throughout.
The production is as fresh and engaging as it was all those years ago. Abba's songs haven't dated and still resonate and the energy and talent of the cast make it a fabulously uplifting experience.
This is perfect family entertainment. An excellent introduction to musical theatre for children. Check out theatre offers sites for good deals on tickets.

PWT rating: ♥♥♥♥♥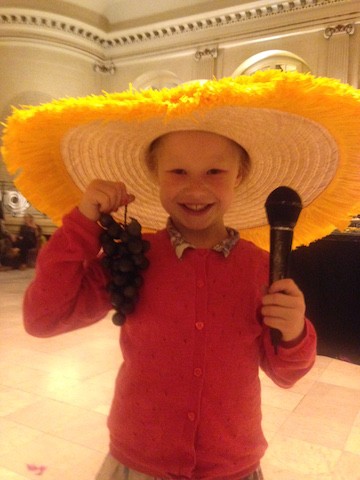 The Novello, part of the Delfont Mackintosh Theatres group, was previously the Waldorf Theatre and we were treated to tea in the Palm Court of the Waldorf Hotel after the show.
This was another lovely experience with props for the children to try out and a glass of Prosecco for the adults along with a fantastic range of sandwiches, scones and cakes.
The perfect end to a brilliant theatrical experience.