Three books with very different takes on motherhood: pregnancy and birth in a prison, surrogacy and an older mother suffering from memory lapses and sleep deprivation and haunted by her past. Each one offers unique insights into the role of mothers and how having a baby affects their lives.
Thought-provoking, highly recommended reading.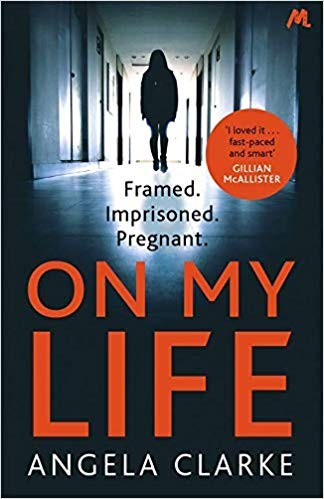 On My Life by Angela Clarke (Mulholland Books)
This is a powerful read about the state of women's prisons and life inside. Told from Jenna's point of view, Angela Clarke's narrative goes between then – when her protagonist's life is on track: good job, engaged to the rich and successful Robert, planning her future – to now imprisoned and awaiting trial for the murder of her fiancé's daughter. Robert is missing and someone has framed Jenna but how can she defend herself from other inmates and prove her innocence from a cell? To make matters worse Jenna discovers she's pregnant and prenatal care isn't a high priority in a women's prison.
A fascinating insight into prison life and the horrific consequences of getting on the wrong side of some pretty nasty inmates. No one would choose to go through pregnancy and have a baby in prison and Angela Clarke shines the spotlight on the injustices of our penal system with forensic candour.
On My Life: the gripping fast-paced thriller with a killer twist
is available from Amazon and bookshops.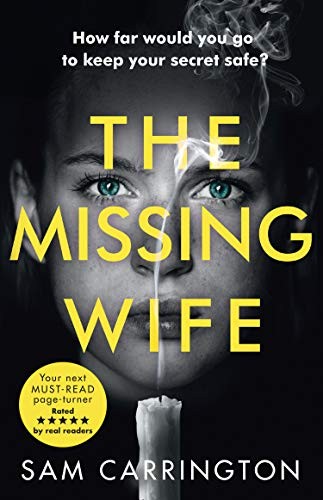 The Missing Wife by Sam Carrington (Avon)
Louise is struggllng – sleep deprived and emotional after the birth of her son just before her 40th birthday and coping with her teenage daughter. She feels overwhelmed and irritable, not least because she fears her husband may be having an affair with her single and attractive best friend Tiff. Add to the mix the arrival of Oliver, a childhood sweetheart whose wife suddenly goes missing and you have some potent ingredients for a compelling psychological thriller.
Louise's memory is patchy at the best of times but something happened when she was 17 which she managage to block out of her mind but Oliver knows the truth and has come back to haunt and maybe destroy her...
The Missing Wife
is available from Amazon and bookshops.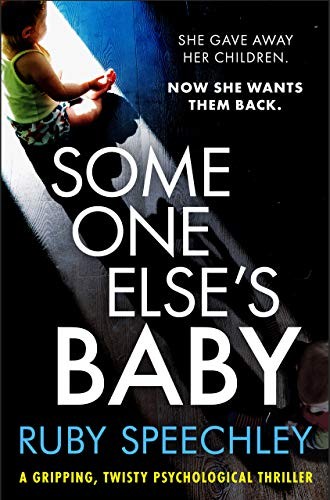 Someone Else's Baby by Ruby Speechley (Hera Books)
If as a child and growing up you witnessed your mother's loss and grief each time she miscarried, would you consider acting as a surrogate to help another woman desperate to have a baby? Charlotte is 24, married with a ten month old daughter, and determined to do just that. Her husband Steve is rather less altruistic – the "expenses" they will receive will help him buy out his business partner who has cancer. After doing their research they join a surrogate website and are delighted by Malcolm and Brenda, an older couple who offer far more than the "going rate".
The first part of the book moves slowly as Charlotte suffers a miscarriage then tries again. Brenda is attentive and compassionate then delighted when Charlotte conceives – with twins. Gradually the the tension mounts as Malcolm reveals a more ruthless aspect to his character and as the birth approaches, Charlotte becomes convinced she must do everything in her power to protect her babies...
Someone Else's Baby: A gripping, twisty psychological thriller
is available on Kindle from Amazon.