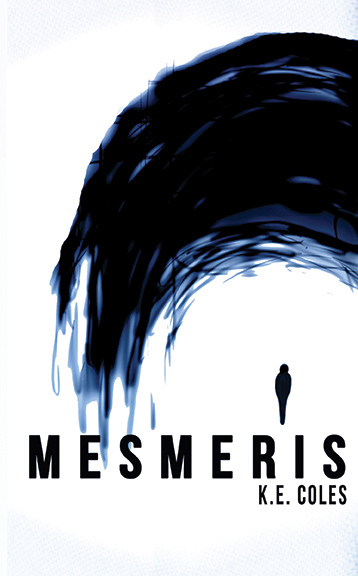 I bought Mesmeris by K E Coles some time ago but it was only when I went to Kephalonia on a writing a reading break, that I rediscovered it on my Kindle and started reading it... and did not stop until I had finished it.
Having forgotten it was a book for young adults I did wonder about the age of the heroine 17 when I first started reading. However it soon became evident that Mesmeris is an excellent read for older teens.
K E Coles tackles the perennial issues confronting young people including peer pressure, bullying, studying for exams, sibling rivalry, youth violence, drugs and underage drinking.
The protagonist, Pearl thinks herself grown up and worldly but really she, the daughter of the local vicar, is naive and no match for the seriously sexy stranger in their midst. Jack is enigmatic and dangerous but he has a conscience unlike the friends he hangs out with. In fact Jack and his friends are members of a demonic, sadistic cult and Pearl's life is held in the balance.
Coles creates a believable world with credible characters. I was rooting for Pearl (and later Jack) from the first pages, loved the scenes between her, her younger sister and parents and the uncle who is in the local CID. Pearl's close friends and the local louts are equally well depicted and the satanic sect, Mesmeris, is terrifyingly well portrayed.
An excellent read and Mesmeris is only the beginning...
PWT rating: ♥♥♥♥♥
Mesmeris: Volume 1
, Infixion: Volume 2 (Mesmeris)
and Wormwood: Volume 3 (Mesmeris)
are all available as paperbacks and ebooks from Amazon.
Karen Coles lives in south west Wales. She studied Fine Art at university, and went on to become an exhibiting artist and occasional tutor for adults. Karen started writing about seven years ago and was immediately hooked. She hasn't picked up a paintbrush since. Mesmeris is her first novel.