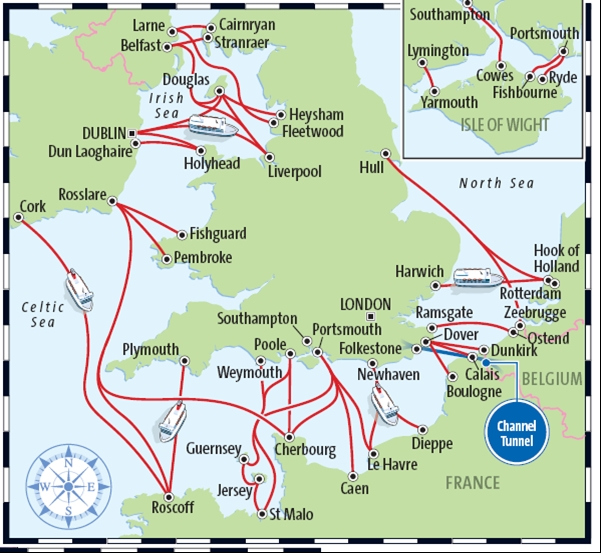 Greentraveller.co.uk has launched an online ferry journey planner with details of over 80 ferry journeys foot passengers can take between the UK, Ireland and continental Europe.

Plan-your-journey
includes detailed information on
public transport
transfers to and from the ports, prices,
sample itineraries
, as well as direct links to
book tickets
.
The
80 passenger ferry routes
include:
Train and ferry from Manchester to Dublin (from £24 one way), Edinburgh to Belfast (from £29 one way) and London to Dublin (from £27 one way)
Train and ferry from National Express East Anglia train stations via Harwich to the Hook of Holland, Netherlands (from £35 one way)
Ferry from Dover to Calais, Northern France (from £25 one way)
Ferry from Portsmouth to Santander, Northern Spain (from £47 one way)
The latest figures provided by the
Department of Energy and Climate Change
(DECC) and the
Department for Environment, Food and Rural Affairs
(DEFRA) give the
greenhouse gas
emissions associated with
transport
as:
Foot passenger on a ferry: 22.54g CO2e per passenger kilometre
Rail passenger on a Eurostar train: 17.14g CO2e per passenger kilometre
Air passenger on a domestic flight (between UK airports): 205.15g CO2e per passenger kilometre
Air passenger on a short haul flight (UK to Central Europe): 116g CO2e per passenger kilometre.

Greentraveller's
guide to
foot passenger
ferry services is published in conjunction with the
Passenger Shipping Association
(www.discoverferries.co.uk).