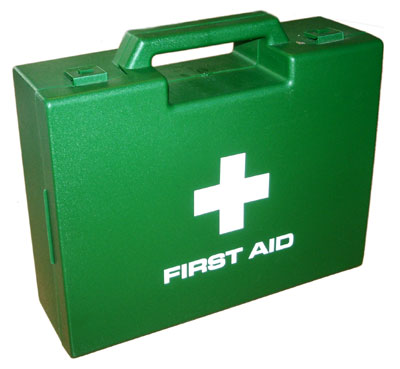 How a
casualty
is treated in the first few minutes after an
accident
can make all the difference and in extreme cases this can mean
life or death
. The value of a
St John Ambulance course
is that it gives you the protocols to follow and you learn the techniques.
We began with the
first aid box
– which should be marked with a
green cross on a white background
– and what it should contain. The contents for
schools and workplaces
are different from those we have at
home
as certain rules apply. However we should
all
have one and the
contents
should be in date!
After we had practised
bandaging
each other's heads, hands and arms correctly we progressed to
slings
and their various uses. The
course
includes dealing with
bleeding
, coping with
choking
, fainting,
stings and bites
and allergic reactions. We learned how to
assess
a situation and how to put the casualty into the
recovery position.
Plus we were taught
Cardio-Pulmonary Resuscitation.


You never know when you will need
first aid skills
and I would
recommend
taking a course.
St John Ambulance runs
courses for children and adults. For
more information
contact them on 08700 10 49 50 or visit their website www.sja.org.uk