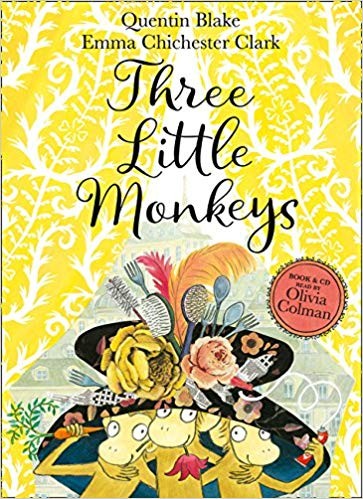 Three Little Monkeys
by Quentin Blake and Emma Chichester Clark
This is a delightfully charming picture book which offers adults and children so many opportunities to chat about what is happening in Hilda Snibbs's household.
Unlike most people she doesn't have a cat or dog as a pet she has three little monkeys and what little tinkers they are creating havoc when she goes out of the house.
Beautifully illustrated throughout, the storyline is simple and fun and will be enjoyed time and time again.
PWT rating: ♥♥♥♥♥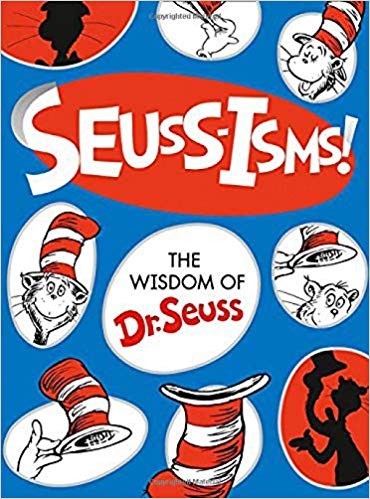 Seuss-Isms! The Wisdom of Dr. Seuss
If you have loved and nodded sagely when reading Dr. Seuss books to your children you'll love this little book of his wisdom.
Older children will have fun recalling the stores and enjoying the familiarity of the text and the fabulous illustrations while appreciating the sage advice.
My favourite is:
Expand Your Horizons
"The more that you read,
the more things you will know.
The more that you learn,
the more places you'll go."
from I can Read with My Eyes Shut.
Perfect stocking-filler or birthday gift.
PWT rating: ♥♥♥♥♥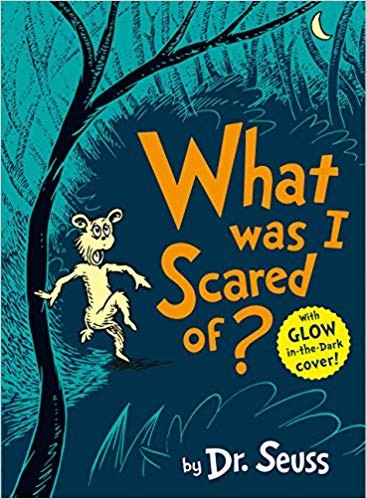 What was I Scared of?
by Dr. Seuss
Perfect for Halloween, this book has a glow in-the-Dark cover. A heartening story told in rhyming stanzas, exploring what it feels like to be scared of the unknown. How inhibiting it can be no matter how you try to rationalise the situation, exemplified here by an empty pair of light green pants which have a life of their own!
It is only when the scary thing is confronted and the narrator realises the pants are just as scared as he is, that peace is restored.
Fabulous ideas to open up discussions about fear with children.
PWT rating: ♥♥♥♥♥
All these books are published by HarperCollins Children's Books and are available from Amazon and bookshops:
Three Little Monkeys
Seuss-isms (Dr Seuss)
What Was I Scared Of?