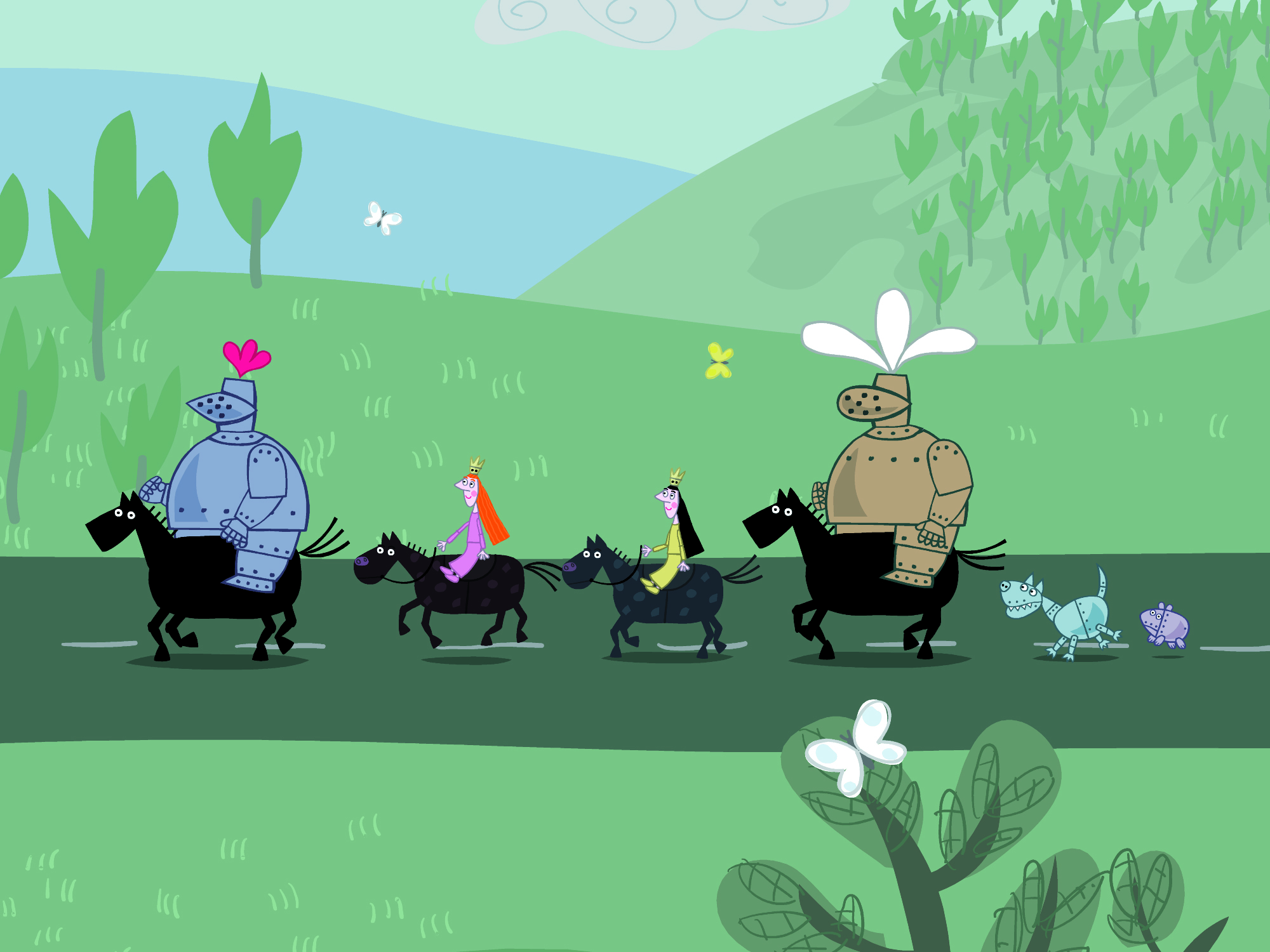 The Independent Cinema Office (ICO), is releasing The Big Knights – a newly remastered compilation, hand-picked by its creators, of the best of the brilliant BBC children's series.
In the far off land of Borovia, where dragons are fierce, witches are wicked, scientists are insane, the economy is bad and television is in black & white, stands Castle Big, home of The Big Knights…
Be prepared to laugh your way through the adventures and ensuing mayhem of brothers Sir Boris (the finest swordsman in the World), Sir Morris (not the finest swordsman in the World, but the most enthusiastic) and their armour-plated noble pets, Sir Horace the Dog and Sir Doris the Hamster, a small rodent with an enormous appetite.
This isn't a feature length film but seven episodes which probably makes it easier of very young children to follow.
Narrated by Alexander Armstrong and voiced by Brian Blessed (Sir Morris) and David Rintoul (Sir Boris), the brothers are the height of two men, the weight of four and the strength of sixteen. They right wrongs, rescue princesses and woe betide anything that gets in their way!
Brought to the screen by award-winning and commercially successful animators, Mark Baker and Neville Astley, this wryly observed and and sophisticated series, certainly captured our imaginations.
If your kids love Peppa Pig, they'll adore The Big Knights. This is a fabulous family film that adults will enjoy too.
PWT rating: ♥♥♥♥♥
Check here for cinema screenings near you.