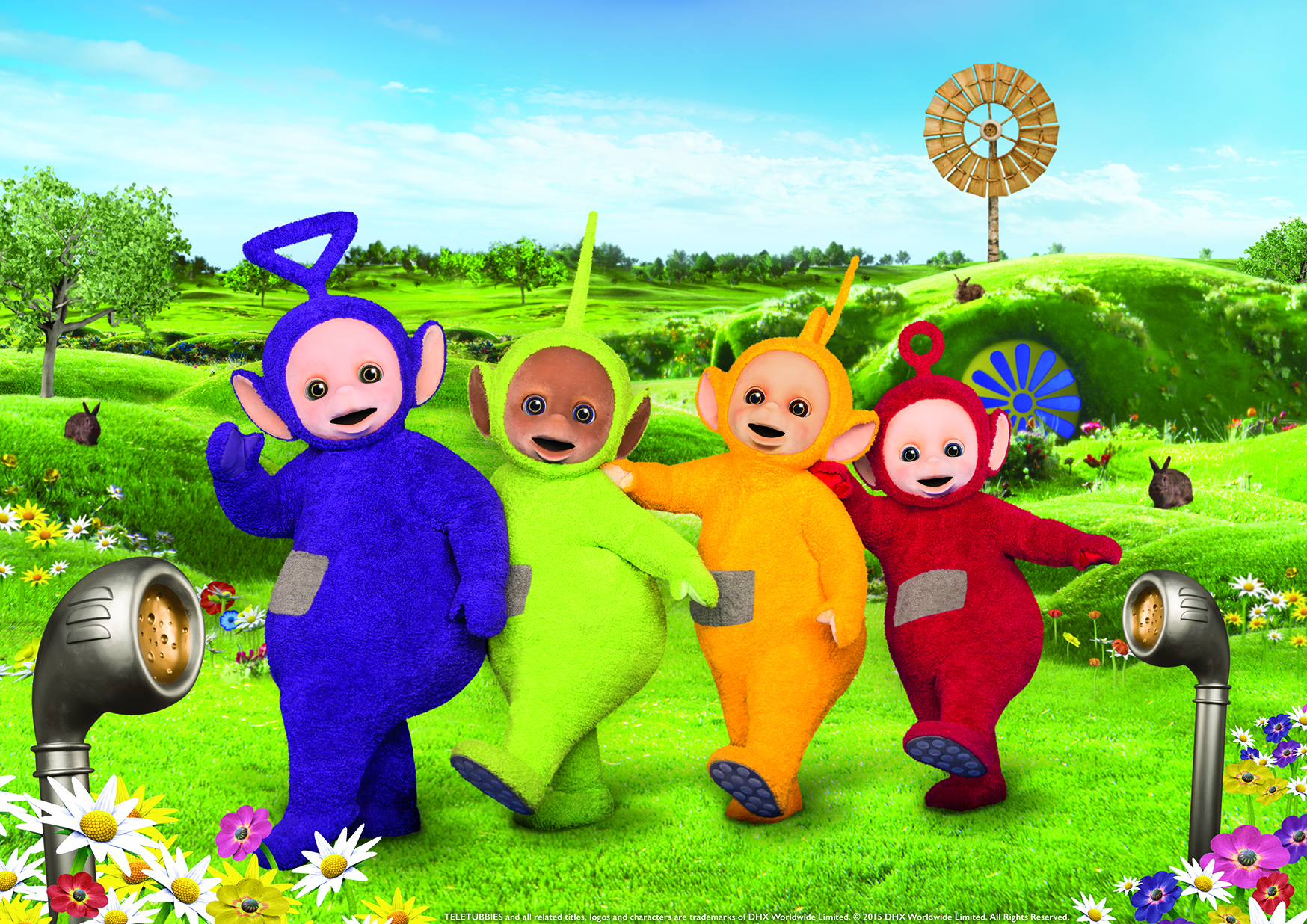 The world premiere of the new CBeebies Teletubbies series held at the British Film Institute was a star-studded event – my highlight was seeing Isabella play in the specially-constructed Teletubby tunnels with Jennifer Saunders' grandchildren! There was a wonderful atmosphere of fun, playfulness and excited anticipation from lots of the mums and dads who remembered the enchantment of the first series!
From the moment the title credits went up my two-year-old daughter was totally mesmerised. The new series has remained faithful to the old Teletubbies that we know and love but with little twists to bring it firmly into the present – for example Tinky Winky, Dipsy, Laa-Laa and Po now have 21st-century Touch Screen Tummies which broadcast live action films shot from a child's perspective. There is also a new gadget, the Tubby Phone – which is voiced by AbFab star Jane Horrocks. There's no getting away from it – most toddlers now know what a Smartphone is so it may as well be reflected in Teletubby land!
To me – the new Teletubbies is everything a show designed for – should be - light, colourful, funny and ultimately designed with the kids rather than the parents in mind. Full marks.
PWT rating: ♥♥♥♥♥
Teletubbies the new series starts on Monday 9 November at 7.25am on CBeebies.