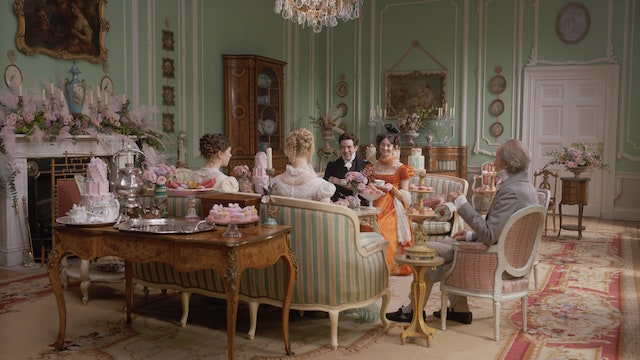 I missed seeing Emma at the cinema so I was delighted to be offered a review link. Jane Austen's classic nineteenth century novel charting the disastrous matchmaking of the heroine, Emma Woodhouse who is so concerned with status and equality, has always been one of my favourites and this film brilliantly encapsulates this in a heartwarming and witty fashion.
It doesn't matter if you don't know the book; this adaptation stands out in a class of its own. Autumn de Wilde makes her début as a film director with Eleanor Catton writing the screenplay – a perfect combination. Anya Taylor-Joy (Emma), Johnny Flynn (Knightly) and Bill Nighy (Emma's father) lead the cast of excellent actors. I'd see anything Bill Nighy was in but the absolute stand-out performance for me was Miranda Hart as Miss Bates. Utterly brilliant. The range of emotions which played across her face as Emma is so rude to her on a picnic is masterclass in acting.
Never one to be thwarted, Emma goes from one disastrous matchmaking situation to another before she finally realises she cannot control love or other people. But along the way there is so much joy and fun in the film you can forgive her almost anything. Plus there are stunning locations and beautiful countryside to feast your eyes on.
When reading Emma, the Mr Knightly of my imagination was older and less obviously attractive than Johnny Flynn but I'm not complaining.
This is a feel-good movie that is perfect family viewing.
The Blu-Ray and DVD versions has never-before-seen bonus content including feature commentary with Director and Screenwriter, deleted scenes, gag reel, and behind-the-scene featurettes with the cast and crew whisking audiences away to the world of our mischievous heroine and the everlasting story of self discovery.
PWT rating: ♥♥♥♥♥
Emma on Blu-Ray and DVD from Universal Home Entertainment is available from Amazon:
Emma (DVD) [2020]
Emma (Blu-ray) [2020] [Region Free]