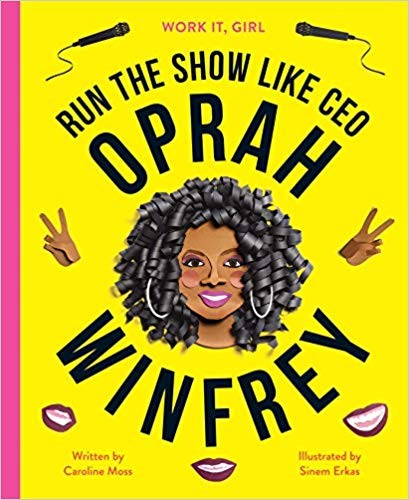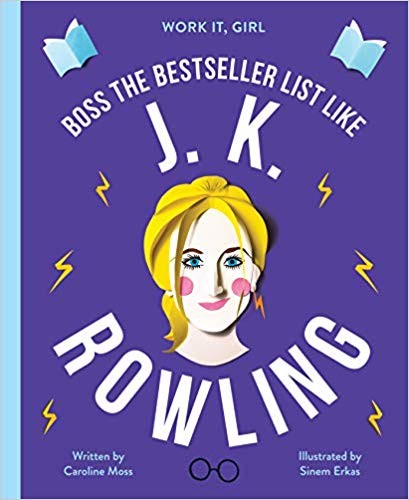 Work it, Girl by Caroline Moss and Sinem Erkas is a new series of biographies for aspiring future girl bosses: the first two explore the lives of media mogul, Oprah Winfrey and one of the most celebrated authors J. K. Rowling: Run The Show Like CEO Oprah Winfrey and Boss The Bestseller List Like J. K. Rowling.
These books are written – with a certain amount of poetic license, I felt – in a way to engage young readers so they can understand how someone's life can be changed by events they have no control over – like J. K. Rowling's mother's illness – but that they can still achieve what they want through determination and hard work. The lives of both of these women are inspirational.
At the end of each book there is a list of ten key lessons and some questions prompted by the book for the reader to answer, plus a further reading list. Both of these women and an inspiration
I found some of the Americanisms and words like Kindergarten irritating for a UK book and couldn't understand why in the Oprah one they mentioned sterling and not dollars.
The bold artwork is captivating and makes you want to keep turning the pages to see what's next and then going back to enjoy the image again.
PWT rating: ♥♥♥♥♥
Published by Frances Lincoln Children's Books Oprah Winfrey: Run the show like CEO (Work It, Girl)
and
J. K. Rowling: Boss the bestseller list like (Work It, Girl)
are available from Amazon and bookshops.