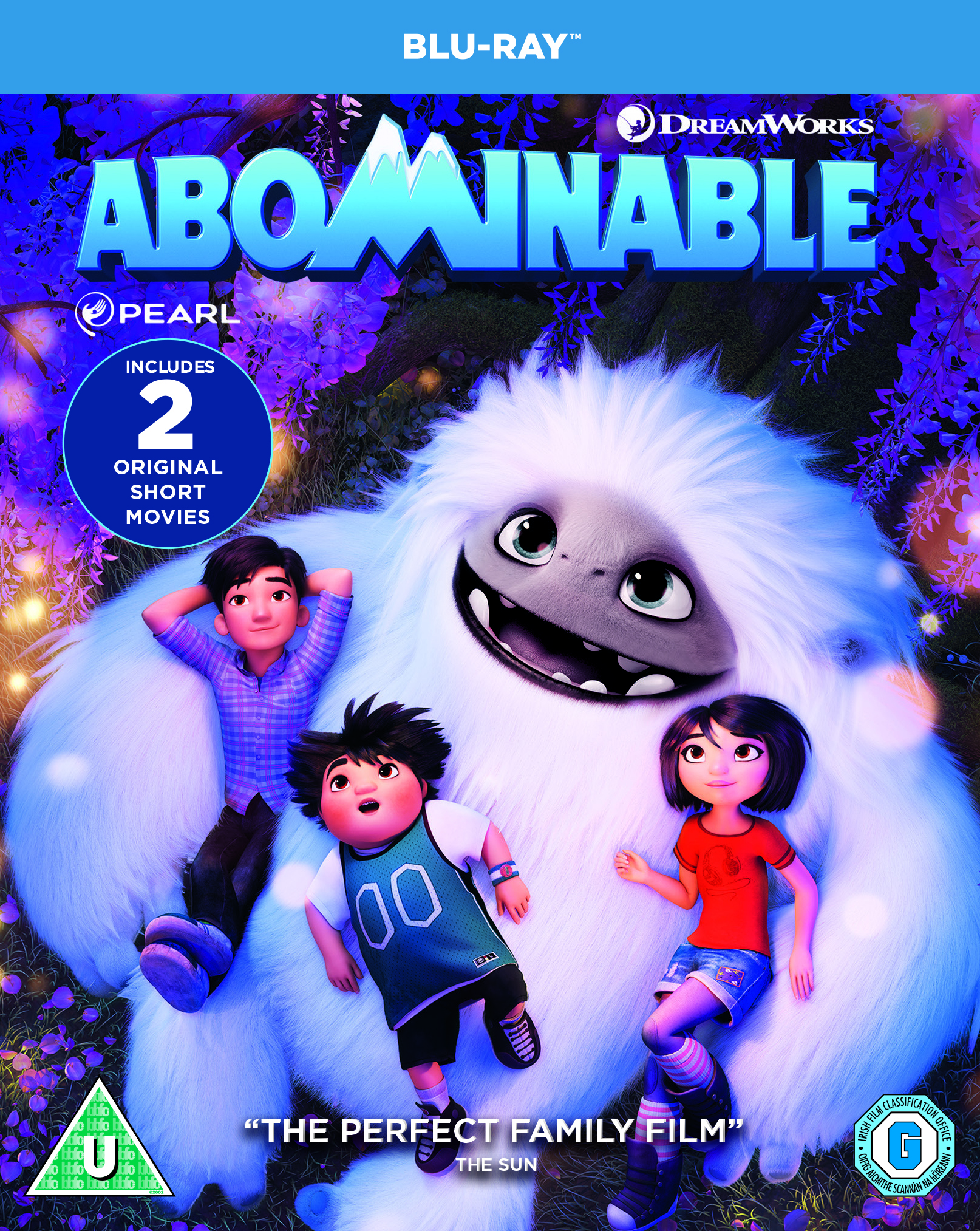 DreamWorks Animation and Pearl Studio's co-production ABOMINABLE is a magical action-packed adventure for the whole family. The review disc couldn't have been more aptly timed for us as it arrived on Chinese New Year so we celebrated with Chinese food and then watched the DVD.
ABOMINABLE follows teenage Yi (Chloe Bennet) still struggling to come to terms with her father's death and taking on all sorts of jobs to raise the money for the trip he'd always promised they'd go on. One evening as she goes onto the roof of her apartment building in China to stash her cash in her den there, she encounters a young Yeti. She helps to hide him and then she and her mischievous friends, Jin (Tenzing Norgay Trainor) and Peng (Tsai Chin), name him "Everest" and embark on an epic quest to reunite the magical creature with his family at the highest point on Earth. But the trio of friends will have to stay one-step ahead of Burnish (Eddie Izzard), a wealthy man intent on capturing a Yeti, and zoologist Dr. Zara (Sarah Paulson) to help Everest get home. The film has lots of great laugh out loud scenes that Harriet absolutely delighted in as well as very moving moments. Harriet couldn't wait to see the film again.
PWT rating: ♥♥♥♥♥
Yi, Everest and the gang come home just in time for the half term on Digital 3 February and on 4K Ultra HD, Blu-Ray™ and DVD 10 February from Universal Pictures Home Entertainment and features tons of fun bonus content including two original short movies, deleted scenes, and activities for the entire family to enjoy.
Written and directed by Jill Culton and co-directed by Todd Wilderman, the film is produced by Suzanne Buirgy and Peilin Chou.
We have two copies of the Blu-Ray version to be won. Just answer this question:
Which character is voiced by Eddie Izzard?
Please write ABOMINAL in the subject line of your email and include all your contact details.
Only one entry per household.
This competition is now closed.
The winners will be the senders of the first two correct emails opened at random after 12pm on Friday 21 February, 2020.
Abominable [Blu-ray] [2019] [Region Free]
and Abominable (DVD) [2019]
are available from Amazon.