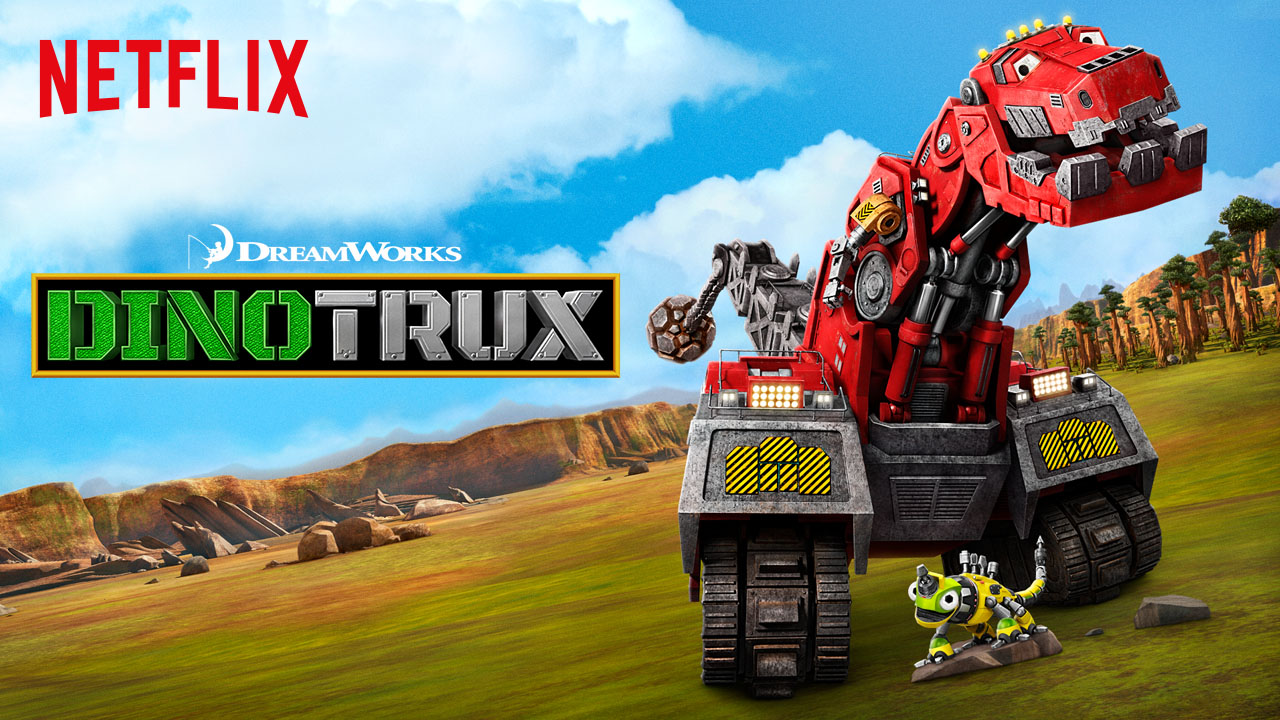 DinoTrux from Dreamworks is premiering exclusively on Netflix 14 August, 2015.
Half dinosaur! Half truck! All amazing! Prepare for an adventure of prehistoric proportion as DreamWorks Animation's action-packed DinoTrux premieres only on Netflix. The all-new series follows the larger-than-life adventures of Ty Rux, a massive Tyrannosaurus Trux, and his tiny friend Revvit, a razor-smart Reptool. Together, the Dinotrux and Reptools unite to defend their new community against D-Structs, the biggest and baddest Dinotrux of them all, who threatens to destroy everything they've built.
Netflix is a leading internet television network, which enables subscribers to view streamed TV shows and films on a wide range of devices, including PCs, Macs, tablets, games consoles, smart TVs and more.
A Netflix subscription costs £5.99 a month and can be cancelled online at any time.
For more information and to sign up for one month's free subscription visit Netflix.