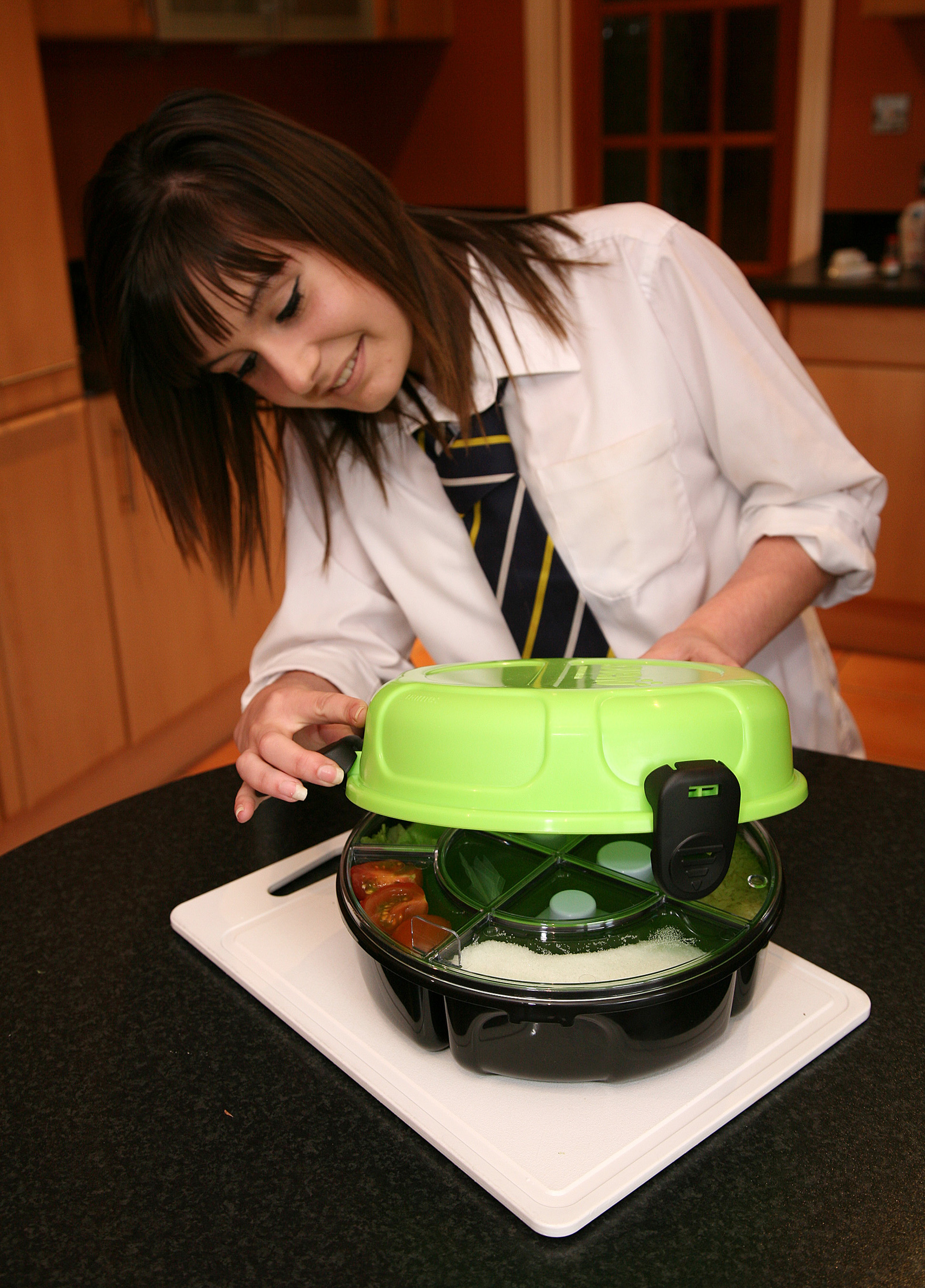 The Gredi Box is a conveniently-sized box with handy compartments for storing different ingredients. It also has four small bottles which can be used for wet or dry ingredients.
It's designed for taking ingredients in to school for food technology, it looks especially ideal for taking in several small amounts of ingredients for something like a fruit cake.
My daughter, Orla, used it for taking to school some ingredients for making apple crumble. Although the sugar and flour fitted in the box, the only practical way of storing them is to place the ingredients in plastic bags before putting them in their compartment. Otherwise chaos would reign when you take them out again!
We used one of the wider necked bottles to store some cinammon. These plastic jars are probably the handiest part of the box, as I'm always reluctant to send a whole jar of spices in, and using a plastic bag for each spice or herb seems rather wasteful.
We just about managed to squeeze in the butter, but had to bend it a bit to make it fit. Again, we needed to wrap it in foil first to stop it getting everywhere. And, of course, the three cooking apples travelled separately in Orla's bag, as there isn't space for these sort of bulky items.

The Gredi Box would also be great for a picnic, rather than taking lots of little containers for odds and ends. The clips which hold the lid on are a bit stiff, but the instructions say that this should ease with use.
All in all, a handy little box!

Orla commented:
"This is practical, but did take up lots of space in my bag. My friends thought I was very organised. I'll use it when I need to take in small amounts of food, but often I have to take in big things which wouldn't fit."

Microwave and dishwasher- safe, the Gredi Box costs £18.99 inclusive of delivery and is available from www.ingredientsbox.com