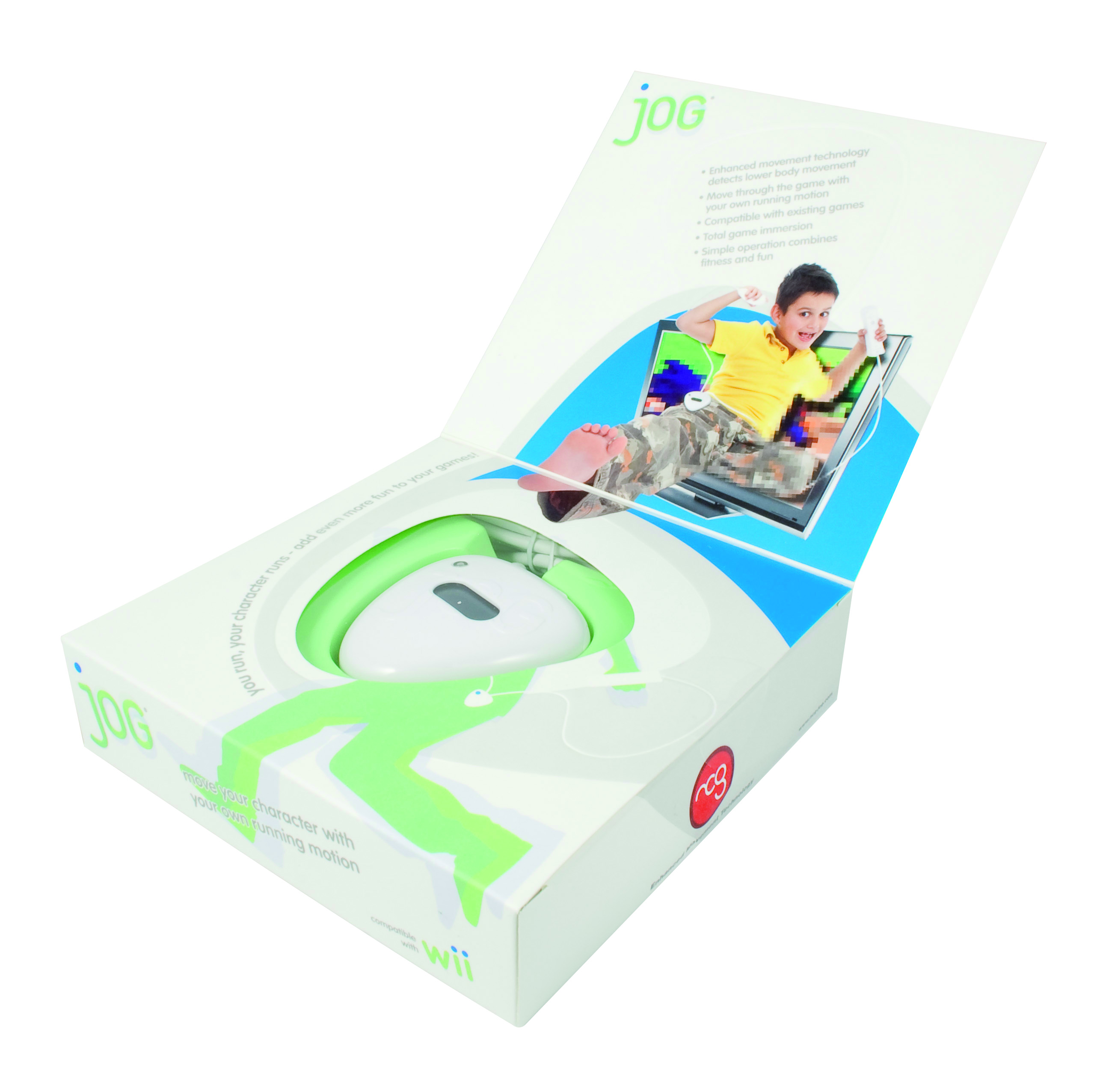 The jOG for Wii is a motion-sensing controller that claims to bring "a whole new dimension to your living room gaming experience". It is a great concept because the jOG measures your steps and translates them into movements on screen: unless you move your feet then your character will not move.

The jOG can be used with a wide variety of Wii games and is really easy to use - you simply connect the jOG into the Wii remote (and the nunchuck, if used) and you are ready to go.

I expected the jOG to be a big hit as everyone in my family finds the Wii Fit great fun. I was therefore surprised when James (aged 8), who
initially loved the jOG and took great delight in the fact that his Lego
Star Wars character would only move if he jogged on the spot or jumped around, soon tired of it (both physically and mentally!). Before long it had been removed and he was sitting on the sofa waving the Wii remote around as before! He hasn't used it since and the jOG wasn't a hit with the rest of my family either.

Whilst it's an interesting addition to your Wii paraphernalia and I'm
sure that many people will enjoy it, if you are thinking of buying this
product to encourage your family to be a bit less sedentary, then I
would spend the extra money and buy the Wii Fit instead.
The jOG costs £24.99 and is available from Amazon. To order one click the link below:
jOG Game Controller (for Wii)
The Wii Fit is also available from Amazon. To order one click the link below:
Wii Fit (Wii)