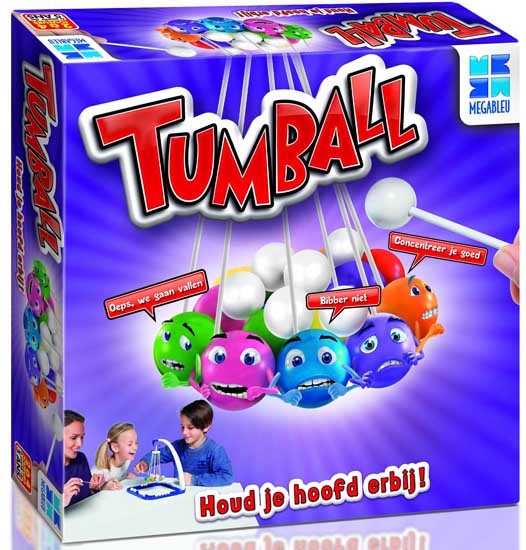 In terms of frustration levels and screams of "Nooooo..." Tumball from Megableu is akin to playing Kerplunk.
With Tumball it's all about finding the perfect balance. Observe the cluster of balls, suspended by nothing but thread.
How many balls can you balance on them, before the cluster separates? Go ahead, make your move, but be careful, don't tremble or the balls will tumble!
This game is perfect for all the family aged six plus and is for two to four players.
If you're playing after Christmas lunch and have had a glass of two of alcoholic beverage, the chances are the younger members of the family will win hands down!
PWT rating: ♥♥♥♥♥
Megableu 678622 Tumball Game
is available from Amazon.