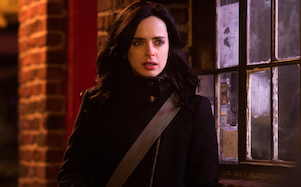 Long winter nights mean time to curl up on the sofa and watch some good programmes. Netflix has new two exclusive titles.
Marvel's Jessica Jones is a Netflix original: After a tragic ending to her short-lived Super Hero stint, Jessica Jones is rebuilding her personal life and career as a detective who gets pulled into cases in New York City.
Krysten Ritter (Jessica Jones) is joined by an amazing cast including David Tennant (Kilgrave), Mike Colter (Luke Cage), Rachael Taylor (Trish Walker), Carrie-Anne Moss, Eka Darville, Erin Moriarty, and Wil Traval, among others.
Jessica Jones has 13 one hour episodes.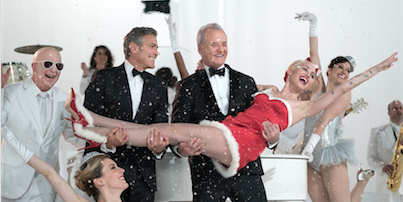 And from 4 December, exclusive to Netflix: A Very Murray Christmas
Written by Mitch Glazer, Bill Murray and Sofia Coppola, and directed by Sofia Coppola, A Very Murray Christmas is an homage to the classic variety show featuring Bill Murray playing himself, as he worries no one will show up to his TV show due to a terrible snow storm in New York City. Through luck and perseverance, guests arrive at the Carlyle hotel to help him; dancing and singing in holiday spirit.
The star-studded cast also includes George Clooney, Paul Shaffer, Amy Poehler, Julie White, Dimitri Dimitrov, Michael Cera, Chris Rock, David Johansen, Maya Rudolph, Jason Schwartzman, Jenny Lewis, the band Phoenix, Rashida Jones, Miley Cyrus, and more.
Plus Toy Story and The Hobbit have also been added recently.
Netflix is a leading internet television network, which enables subscribers to view streamed TV shows and films on a wide range of devices, including PCs, Macs, tablets, games consoles, smart TVs and more.
A Netflix subscription costs £5.99 a month and can be cancelled online at any time.
For more information and to sign up visit Netflix.