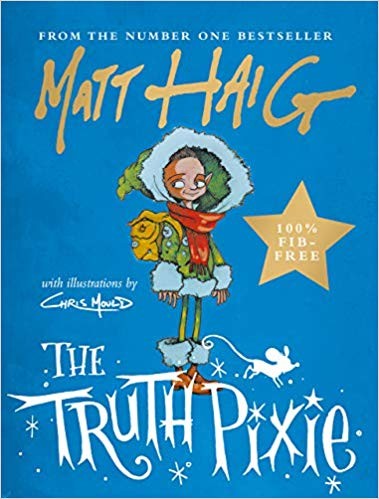 As an author* who loves having characters in one book take the spotlight in another, I adore the fact that Matt Haig has given the Truth Pixie who appears in A Boy Called Christmas and The Girl Who Saved Christmas, her very own book, The Truth Fairy brilliantly illustrated by Chris Mould.
This enchanting story about being different and friendship is aimed at a slightly younger age group (five to eight year olds), but frankly I loved it and so will older children.
The tale is told in rhyme about the poor, sad Pixie who is "cursed" with telling the truth so that no one wants to be friends with her until she meets a Troll and life takes a change for the better...
Matt Haig and Chris Mould are definitely the dynamic duo when it comes to children's fiction. The Truth Pixie makes a perfect present and stocking filler.
PWT rating: ♥♥♥♥♥
The Truth Pixie
, published by Canongate, is available from Amazon and bookshops.
*Anne Coates is the author of Dancers in the Wind - a gripping crime thriller (Hannah Weybridge)
Death's Silent Judgement (Hannah Weybridge)
and Songs of Innocence (Hannah Weybridge)