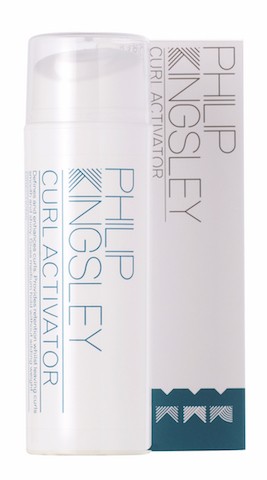 When I wash my hair, my slight waves are at their best but sadly the effect doesn't last long. Certainly they don't survive overnight. So I was interested to try Philip Kingsley Curl Activator although I have tried other products which do not live up to their claims.
You apply the clear gel throughout towel-dried hair and then dry with a diffuser or leave to dry naturally. I used my diffuser and was impressed with the result but would it last? In a word, yes. Even the next day my hair looked good but the joy of using Philip Kingsley Curl Activator is that you can scrunch it into dry hair for more shape and texture.
If you need to the product can be brushed out. It is non-sticky so you hair feels as well as looks amazing.
Philip Kingsley Curl Activator does exactly what it claims to do and I am totally converted.
The Curl Activator retails at £19.50/100ml but in my opinion worth every penny as it should last for some time and is suitable for all hair types.
PWT rating: ♥♥♥♥♥
For more information and to buy (£2.45 P&P) visit
Styling by Philip Kingsley Curl Activator 100ml
is also available from Amazon.