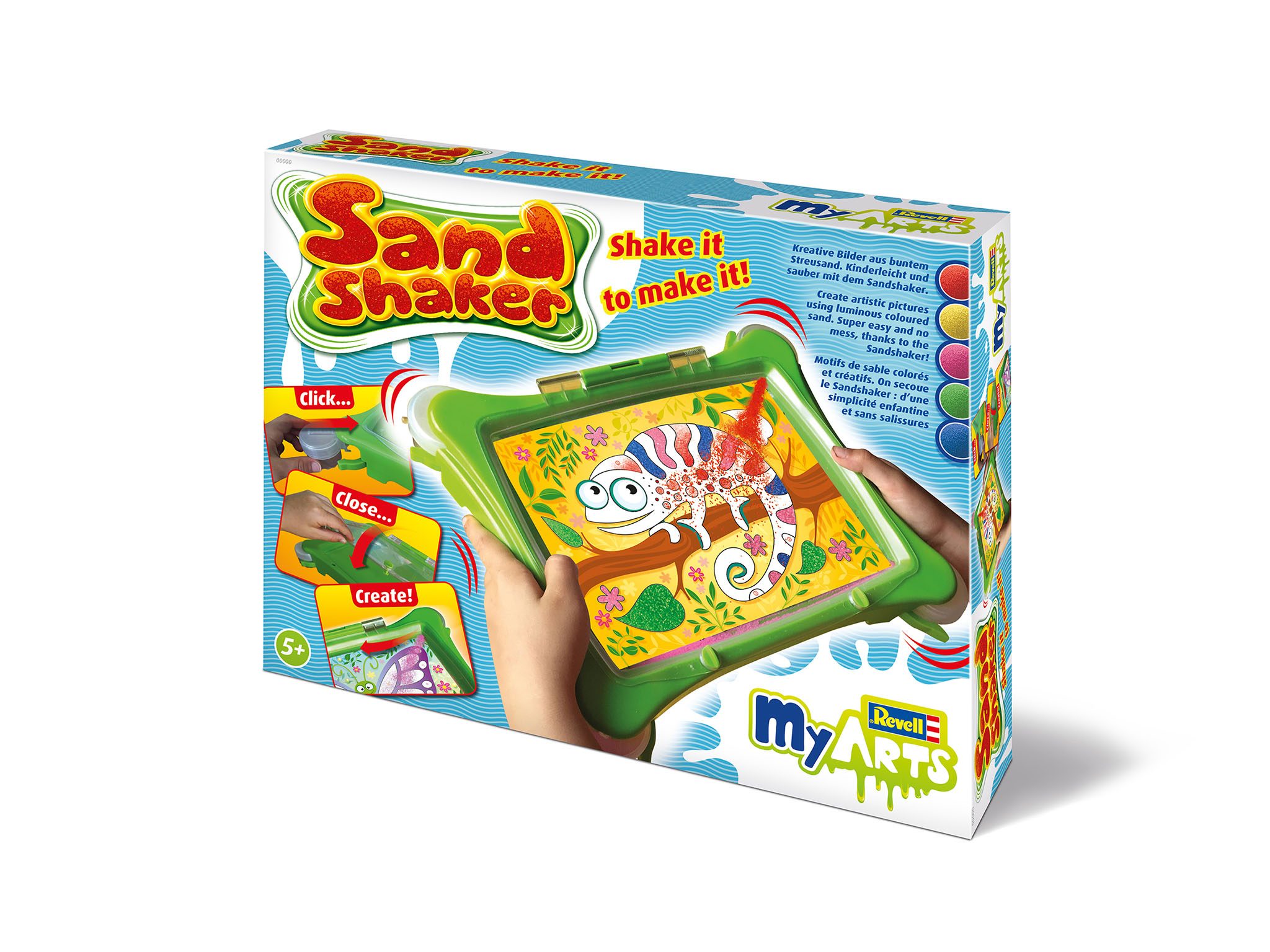 My daughter Harriet is becoming increasingly interested in messy arts and crafts and often wants to take activities out with her – far from ideal in many places!
However the Sand Shaker is great as a rainy day activity with friends or when out and about. It can be contained easily at a restaurant table and provides hours of entertainment.
The four pots in each corner can be easily twisted by children which means that the activity is pretty independent. Harriet really enjoyed putting glue on various sections of her picture and then shaking the sand over it and seeing the results.
Not sure what we'll do when the sand runs out..!
PWT rating: ♥♥♥♥♥
Available from all good toy stores. For details visit www.revell.de/en