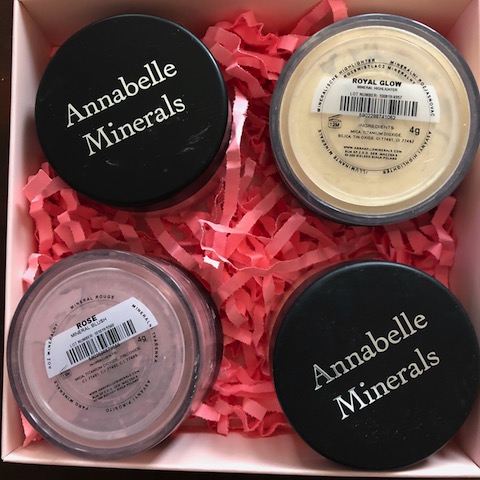 Annabelle Minerals is a range of cosmetics newly arrived from New from Poland and very welcome they are too.
Mineral make-up is like a second skin – once applied you can forget it's there as it creates a smooth, even complexion which lasts especially if worn over a mineral primer.
I really enjoyed using these products. It is best to apply a little and build up gradually to create the effect you want. I tried out both the Matte and Radiant foundations (half a face each) and both suited my skin although the Matte was better at covering the darkish circles under my eyes.
There are lots of fabulous blushers to choose from – my favourite is Rose and I I love using the Royal Glow highlighter.
Annabelle Minerals contain zinc which may offer some sun protection but given the weather I couldn't test this out and would always wear a moisturiser containing an SPF30.
As the Annabelle Minerals range does not contain the emollient oils and waxes, fragrance, and preservative ingredients found in conventional formulations they are kinder to your skin and are good for all skin types from sensitive to acne-prone.
Prices range from £9.50 upwards and small sampler sizes are available.
PWT rating: ♥♥♥♥♥
You can see the full range of Annabelle Minerals here.