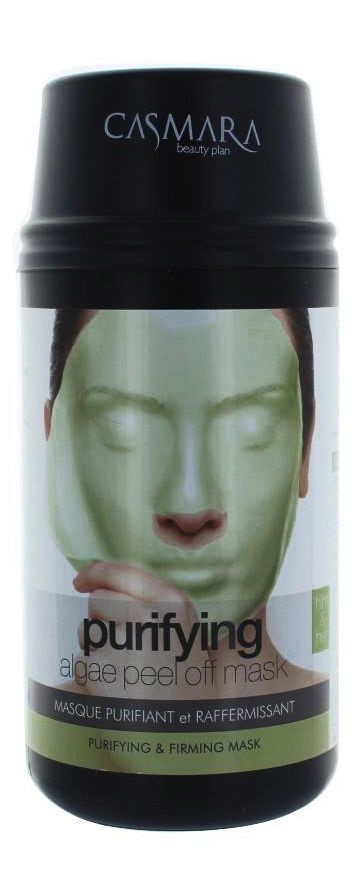 From the Casmara range, I tried the Purifying mask and although I watched the video about how to use and apply plus read instructions, I didn't find it as easy to apply as the information leads you to believe.
The pack contains two sachets which are mixed together in the cap to provide a thick paste. There is also a small ampoule of oxygenating serum which helps the skin's natural renewal process is applied to a thoroughly cleansed face before the mask (saving enough to apply afterwards as well and this is actually quite difficult to judge).
In the video the paste was easily applied in sweeps across the face but this was not quite so smoothly achieved in my case. Eventually I did manage the required coverage (with some drips). It also seemed strange applying the mask over closed eyes. That means you have to complete the application near to the place you are going to relax for the next 20 minutes. Obvioulsy you have to set a timer beforehand and you should apply the mask within five minutes as the mix will become solid after that.
Having mentioned the negatives, I must say that there was a delicious icy cool feeling as the mask worked on my skin and it was a good opportunity to recline and relax. When the timer rang, I was a little apprehensive about how the mask would come off – it's supposed to set to a solid gel finish and peel off in one piece – but it did just that and my skin felt pampered and purified after applying the rest of the oxygenating serum in the ampoule.
PWT rating: ♥♥♥♥♥
Casmara Beauty Plan Purifying Algae Peel Off Mask
is available from Amazon.