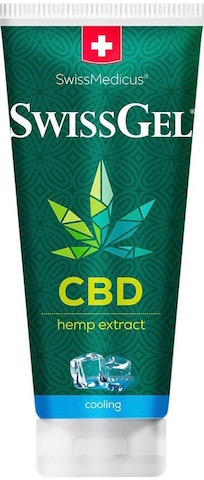 Recent guidelines in the UK have advised practitioners not to prescribe painkillers for chronic conditions and research has shown how prolonged use of painkillers can be counterproductive and detrimental to a patient's health. More of us are looking at other ways to improve our physical health naturally and CBD oils have featured in our own reviews. Now it is available in another formulation to be applied topically.
Natural First Aid SwissGel® is a unique herbal balm made from 25 kinds of herbal and plant extracts including horse chestnut, ginkgo, echinacea and arnica (to name but a few) following the traditional Swiss recipe and is now available enriched with CBD extract.
Cannabidiol CBD belongs to the group of very effective substances called cannabinoids found naturally in cannabis plants. CBD is the second most important of the plant's active ingredients, and is not psychoactive, so its use is therefore legal.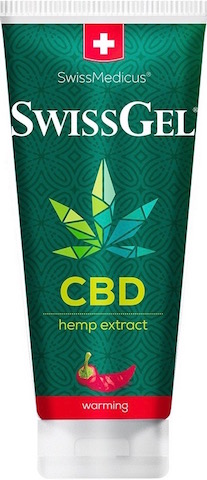 Available in cooling and warming formulas, SwissGel® with CBD is suitable for massage during muscle fatigue, strained back and knees, after sports or physical exertion. The balm quickly induces cooling or warming and blood circulation, thereby increasing the action of the active substances and accelerating convalescence and recovery.
Method of application
Apply to clean skin. Massage into the affected area ensuring all the product is absorbed into the skin. The product is naturally formulated and so can be used for a long time without any restrictions.
Alternating between cooling and warming can also further increase the efficacy of the treatment.
When applying use a small, pea-sized amount – I found this perfect for my lower back – and add more if necessary.
Wash your hands afterwards.
SwissGel with CBD cooling £11.50/200ml includes mint, eucalyptus and blueberry
SwissGel with CBD warming £11.50/200ml includes chilli extract and cinnamon
Available from https://www.liveinthelight.co.uk/