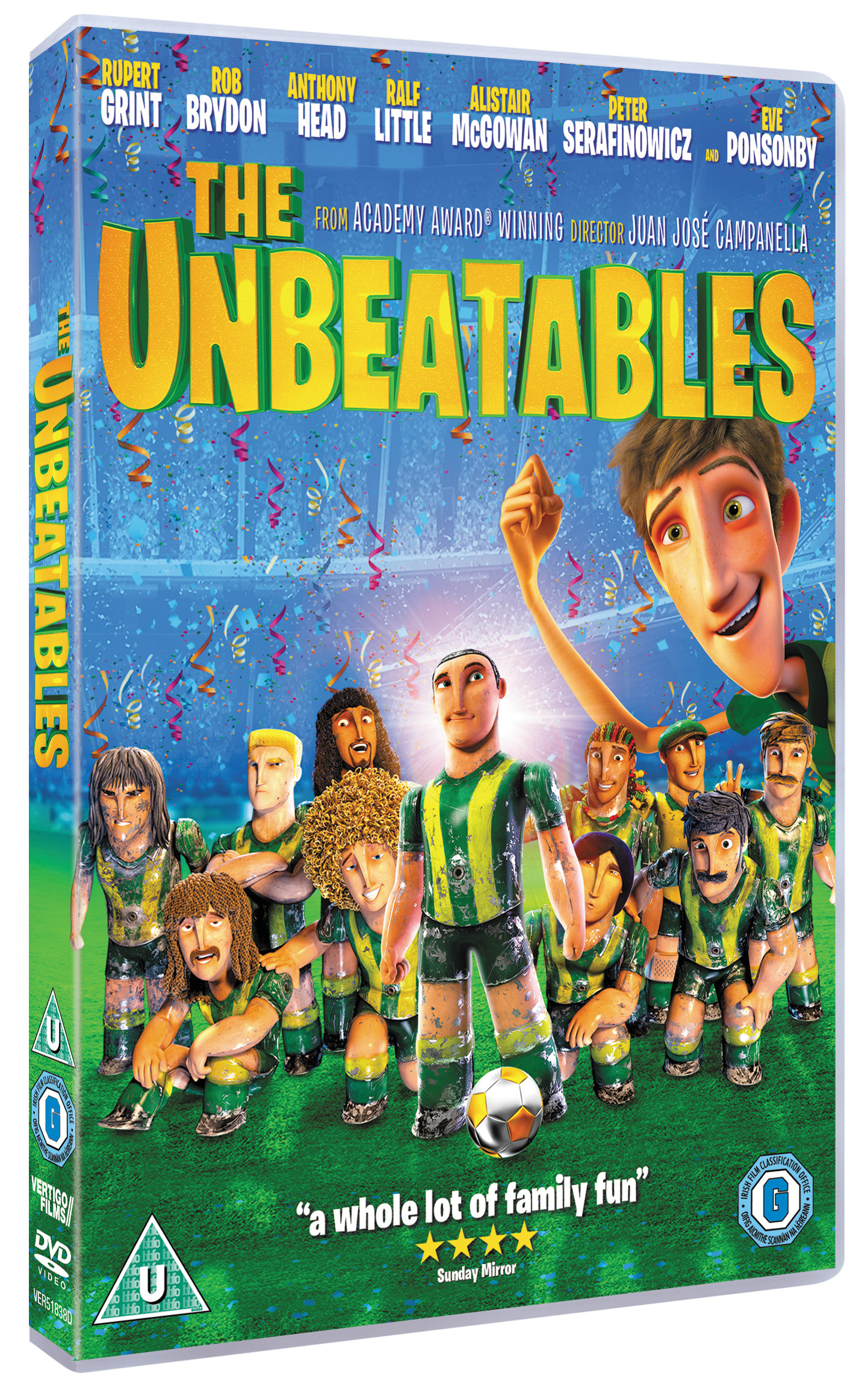 This animated film, The Unbeatables, is really good. The film is about table football coming to life. The main character is called Amadeo and he is voiced by Rupert Grint, who played Ron Weasley in the Harry Potter films. Amadeo is a champion at table football and always wins.
When he grows up, however, he finds he is still working in his father's bar and playing "foosball", while his arch enemy Flash, the village bully, grows up to become one the most famous footballers in the world. Flash returns to his childhood home and wants to knock everything down - including Amadeo's bar - to build a massive stadium.
As the wreckers move in, Amadeo's precious football table is taken to the scrapheap. Thanks to some movie magic the lead players come to life and vow to help Amadeo win the day.
The best bit was the big football match at the end. It was really good to watch because the football skills were amazing.

PWT rating: ♥♥♥♥♥

Alex Bell adds: we all enjoyed watching The Unbeatables – it's not just for footie fans due its pace and sense of fun. Toby loved the physical humour and we liked the sight of the tiny table-football characters playing a match on grass taller than the players.
British heavyweight acting and comedy legends Rob Brydon, Peter Serafinowicz, Ralf Little and Alistair McGowan make the characters come to life and bring a British slant to the South American characters.
Toby recommends this for a half-term movie night treat.
The Unbeatables [DVD]
from Entertainment One is available from Amazon.